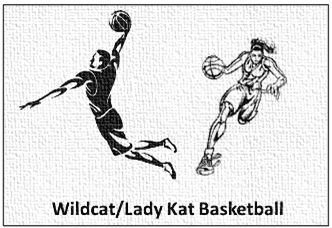 The Kennedale Lady Kats and the Wildcats both won Friday night on the road. The Lady Kat will get a rest before playing again Tuesday. The Wildcats have returned for an unusual Saturday evening game.
LADY KAT Basketball …
The Lady Kats continue to roll in district play with a win over Uplift North Hills Prep 92-2.  The 6th ranked Lady Kats are now 24-5 overall and spotless in the district at 4-0. TABC
For the game, Kennedale Lady Kat Reagan Jackson lead all scorers with 26 points followed by Peyton Landry 16, Kenzie Jackson 14, and Morgan Applewhite with 11.
WILDCAT Basketball …
With the win over North Hills Prep (stats/score not reported) last night, the Wildcats are not 18-3 on the season and have their first win in District 10 against no losses.
While they celebrate the win, they face the biggest challenge of the season so far as the #1 ranked basketball team in Class 4A according to TABC comes to town tonight, the Oak Cliff Faith Family Eagles.
The Eagles are 19-4 but boast some impressive wins this season. Oak Cliff is currently ranked #10 by Max Preps in Texas among all teams in all classes as well as holding the top spot in MaxPreps' Class 4A.
Oak Cliff stands out among charter schools for its success in athletics, most specifically in boys basketball which has been at or near the top for the last several years. Charter schools in Texas have been hard for UIL to classify because of their size, the lack of athletic facilities and/or competitive programs, and the lack of defined boundaries. Many have been placed in smaller classifications notably Class 4A.
In Kennedale's case, several of those in the DFW metroplex have been lumped together in one district shared by the Wildcats.  They have not provided much of a challenge for the Cats, so far, with the sole exception of Oak Cliff.
Kennedale Basketball tweeted out – "Now we set our sights on State Title contender #1 ranked Faith Family tomorrow night! Look forward to seeing how we stack up!"
Saturday night action made to order …
Looking for something to do on a Saturday night, come out and support the Wildcats. Be loud and be green.
Game time is set for 6:30 pm in the Wildcat Den at Kennedale High School.