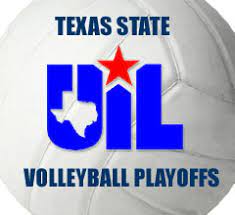 The Kennedale Lady Kats volleyball team ventured into the UIL playoffs last night as a #3 seed, liked what they saw, and wanted more.
Kennedale defeated the Young Women's Leadership Academy (YWLA) of Fort Worth 3-0 at Centennial High School in Burleson Tuesday evening. The win boosts the Lady Kats to 18-17 for the year and allows them to advance to the area round of the UIL playoffs. The YWLA, the #2 out of District 9/4A, finished the season at 15-7.
The Kats won the first set 25-15, the second 25-19, and the final set 25-14.
Kennedale will play Panther Creek from Frisco, Texas. The Panther, 13-23 and a 4th seed out of District 11/4A, sailed past Summit International Prep (16-1, 8-0) winning the match 3-0.
Summit was the #1 seed from District 12/4A. This is a district composed of all prep schools including North Hills (6-8, 4-2), Oak Cliff Faith Family Academy (3-10, 1-3), Hampton Prep (0-6, 0-3), and Williams Prep (0-5, 0-5).
Panther Creek with a 4-6 district record, finished behind Aubrey (34-9, 9-1), Celina (34-3, 9-1) and Van Alstyne (20-18, 5-5). District 10 also included Anna (19-18-1, 3-7) and Ranchview (12-22-1, 0-10).
Area Round vs Panther Creek @ Hebron HS Thursday 7 pm.
See brackets for Regions 4A 1&2
In other District 10/4A vs District 9/4A action …
#1 seed Godley defeated #4 seed Dunbar 3-0
#2 seed Alvarado defeated #3 seed Carter-Riverside 3-0
#4 seed Ferris was defeated by #1 seed Benbrook 3-1
Area matches in the UIL State Playoffs are set to be played November 3 – 5, 2022.