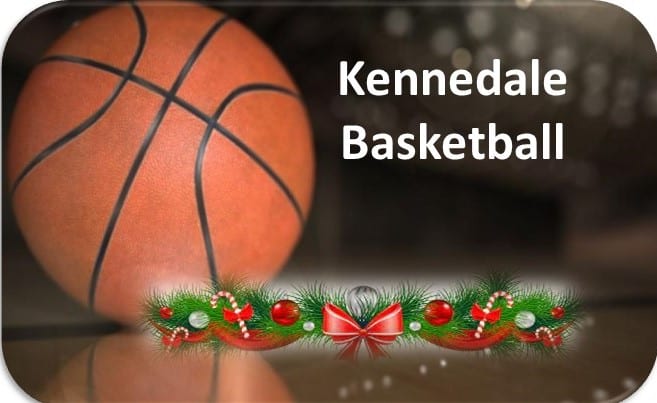 The Kennedale Wildcats traveled to China Springs last Tuesday afternoon and defeated the Cougars 44-34.
This was the 13th win for the Wildcats against just 2 losses. China Springs fell to 7-10 for the season.
The Cougars from China Springs did not make it easy for the visiting Wildcats. Kennedale could only claim a two-point lead at the end of the first quarter, 9-7. The Cats widen the lead in Q2 to take a 20-12 score into the half. That would be enough to stop the Cougars even though they managed to play the Cats almost even the rest of the game.
For the Wildcats, Christion Whitaker (SR) was the high-point player with 13, followed by Austin Pickett (JR) at 11, Jordan Miller (SR) 8, Tyler Choice (JR) 5, Brylen Harris (JR) 3, and Tristan Lewis (SO) 2.
Also contributing to the win in stats was Miller with 9 rebounds, 2 deflections, and 2 steals. Whitaker had 11 rebounds and Choice came up with 4 rebounds, 1 assist, and 1 steal. Pickett claimed one rebound, 4 assists, 1 deflection, and 1 steal. Lewis garnered 4 rebounds, 1 assist, 1 deflection, and a steal. Rishaun Gibson (SR) contributed 3 rebounds while Landon Brooks (SO)had two.
Kennedale is entered in the Bridgeport Holiday Tournament, December 28-29. Following that tournament, Kennedale will return to play on January 3 with another away game against 4A Mabank High School (9-7).
LADY KAT BASKETBALL …
The #8 Lady Kats improved their overall record to 20-5 with a victory over Faith Family 63-56.
The Kats are 3-0 in district play. The win was an important one for the Kats as it came against Kennedale's primary contender for this year's district title. The two teams are set to play again on January 25.
For the game versus Faith Family, Kennedale players, Reagan Jackson (JR) scored 28 points and Jayla Jackson (SO) had 25 points.
Next up for the Kats, according to their schedule, is 6A Waxahachie. The Lady Indians are reported as 8-7 overall and are coming off a win against 6A Midway 48-40. The game is set for 12:30 pm, December 28 at Waxahachie.
MaxPreps has reported 3 common opponents this year for Kennedale and Waxahachie …
Dallas Christian which KHS beat 55-32 and WHS beat 63-25,
Granbury High School with KHS winning 49-34and WHS losing 37-35, and
Midlothian Heritage with KHS losing 64-60 and WHS losing 37-27.
The Texas Association of Basketball Coaches (TABC) has the Lady Kats ranked #8 this week in Class 4A.
The top ten are #1 Argyle (20-0), #2 Hardin-Jefferson (13-3), #3 Canyon (12-3), #4 Brownsboro (22-1), #5 Fredericksburg (18-1), #6 Midlothian Heritage (15-3), #7 La Vega (16-3), #8 Kennedale (20-5), #9 Sunnyvale (13-5), and #10 Levelland (13-2).