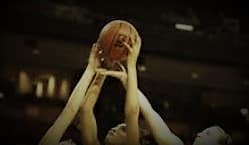 The Kennedale Wildcats end the current year in the Bridgeport Holiday Tournament on Tuesday and Wednesday.
Kennedale (13-2) will open play in the annual tournament Tuesday, December 28, 2021, at noon. (Note: these times are subject to change).
The Cats are scheduled to play 3A Nocona (10-9) in a seeding game. This game will be followed by another seed game vs 3A Boyd (10-3). Bracket play will begin on Wednesday.
Other teams involved in the tournament include 4A Bridgeport, 1A Graford (10-2), 4A Western Hills (14-2), 3A Paradise (10-7), 4A Springtown (6-8), 4A Graham, and 4A Aubrey (7-5).
After this tournament, the Wildcats will get the rest of the year off before coming back on January 3rd to play 4A Mabank. Kennedale will travel to Mabank High School to the 4:15 pm game.
Kennedale Lady Kats …
The #8 KHS Lady Kats (20-5) are scheduled for one game this week, playing 6A Waxahachie (8-7) on Wednesday at 12:30 pm at Waxahachie HS.
The first game in 2022 for the Kats will be against 4A Burkburnett at Burkburnett HS on January 4 @ 5:30 pm. This is a non-district game. Burkburnett is 9-9 according to MaxPreps.