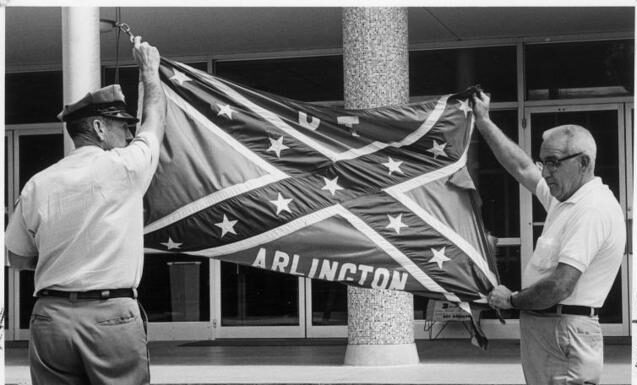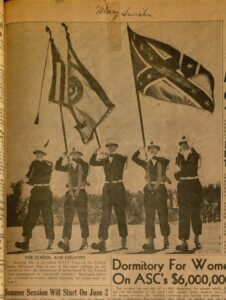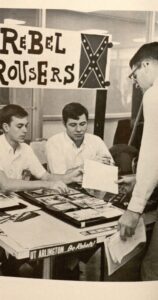 University of Texas at Arlington students in the Progressive have actively made efforts to rename the University Center from its previous president during the 1950s, one Ernest H. Hereford. While UTA has stated in meetings with PSU leadership that it will do so, it has yet to officially announce when. The same applies to the bust of Hereford, currently situated in the UC, which PSU was informed would be relocated to the historical hall where other potentially offensive aspects of UTA's history are displayed.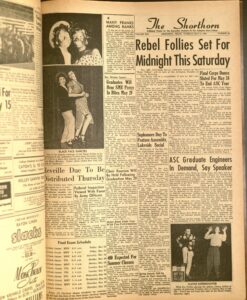 Like many southern institutions, UTA has a long history of racism. During Hereford's presidency, UTA's mascot was "The Rebels," and the official flag of the school was the Dixie flag of the Confederacy. This flag experienced a resurgence in the late 1940s in the USA through a political party called the Dixiecrats, which opposed civil rights for African Americans. The flag issue was not even addressed until nearly 1970.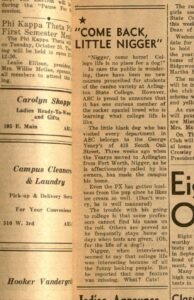 Throughout that era, the school's paper, titled "The Shorthorn," served as a platform to disseminate hate speech and glorify white southern counterculture. The university even utilized blackface in minstrel shows to promote and raise funds for the school. Additionally, a student organization named the "Kampus Klub Kadets" or "KKK" was founded and persisted during that time at the school.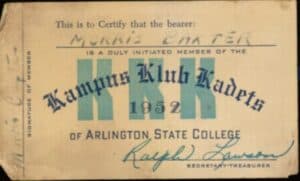 Furthermore, Hereford was known for his strong sexism. In 1958, he implemented a new school policy stating that any female staff members who became pregnant would be immediately terminated. It comes as no surprise that many students and faculty members feel uncomfortable with the most prominent building on campus being named after such an individual. UTA is expected to issue an official statement during the upcoming fall semester regarding the bust's relocation and renaming.