At the last Kennedale City Council held on September 17, the Council approved a new housing development for 439 Mansfield Cardinal between the Brookstone Estates and the Oakcrest Apartments and down from the Burger Box.
Full agenda available @ https://kennedaletx.civicclerk.com/Web/Player.aspx?id=2180&key=-1&mod=-1&mk=-1&nov=0
The "Cardinal Addition" will be designed for residents 55 and older and include 48 smaller homes in a designed "pocket neighborhood" on the six-acre plot. See mapped area @ https://www.google.com/maps/d/embed?mid=1oY4ctRYkkuEibzWQzaB7jNmeeV7y9bUP
800 to 1,200 square feet …
The smaller homes will range from 800 to 1,200 square feet and will include covered porches and parking. This type of development gets its name because the housing units open onto a communal park area. In this case, there will be a street that encloses the homes which have a shared park/recreation area in the middle. These are not duplexes or quads but free-standing homes.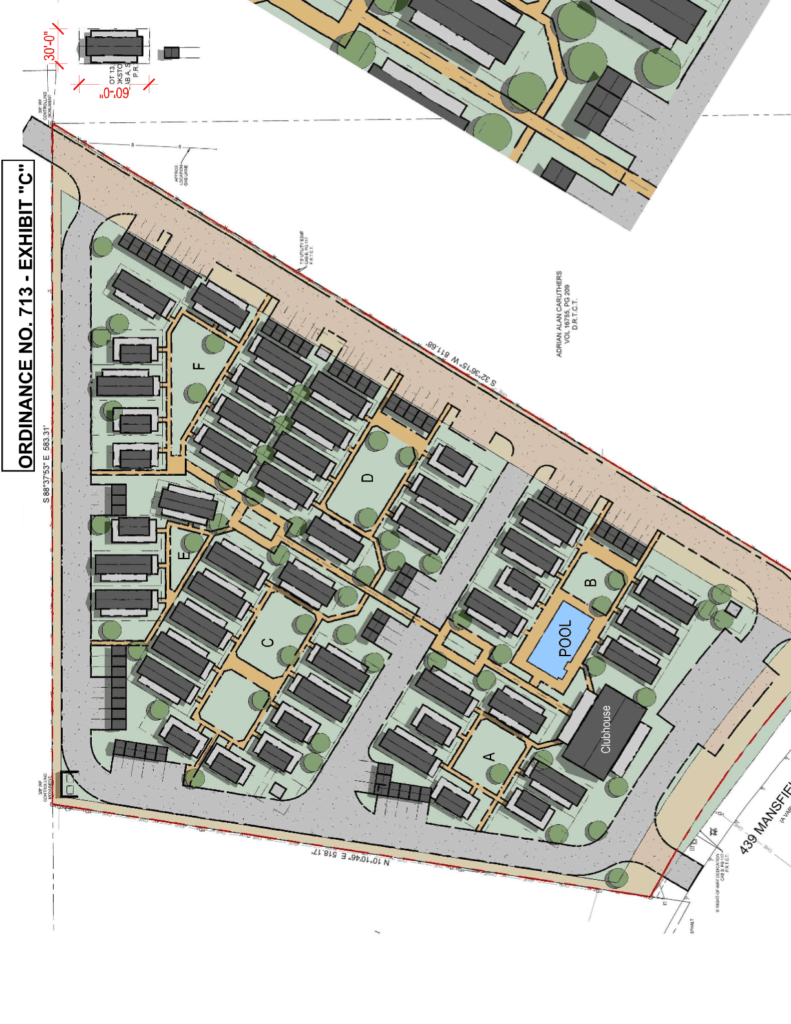 Empty-nesters who want to downsize …
The houses will sell at around $185,000, and according to the developer will appeal to empty nesters who may be looking to downsize and not interested in keeping big yards. The average home in Tarrant County was $218,236 in 2019 according to the National Association of Realtors.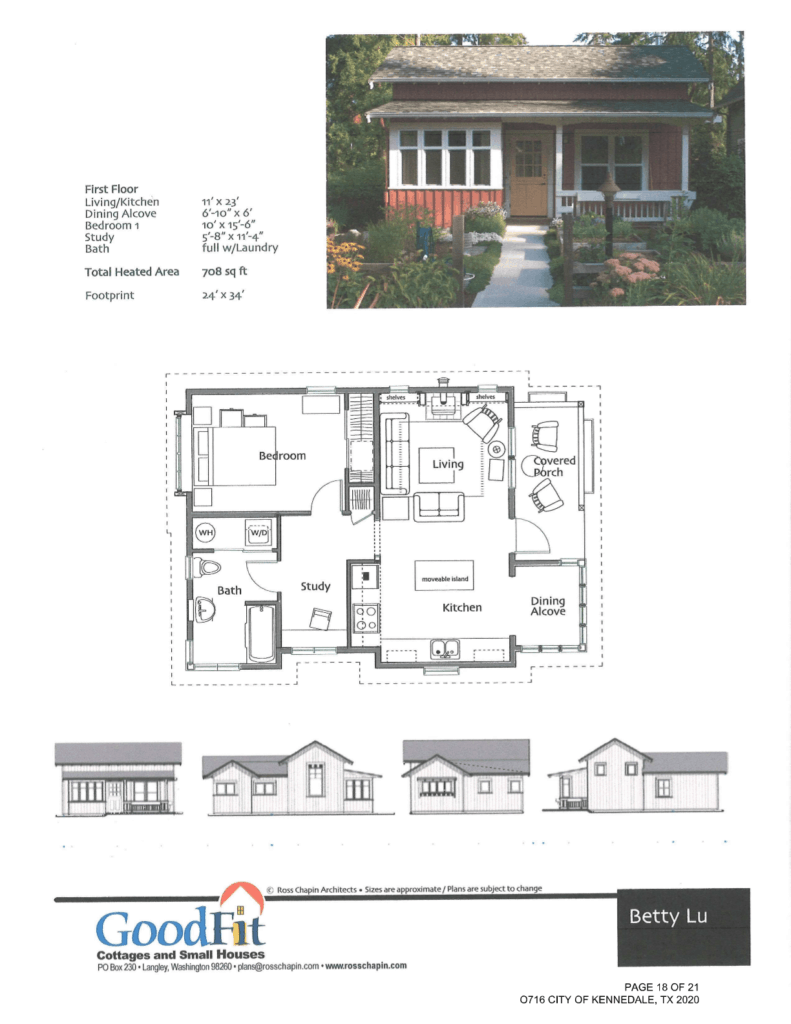 According to the developer, these types of developments are gaining popularity around the country but it will be the first in this area designed around the senior population.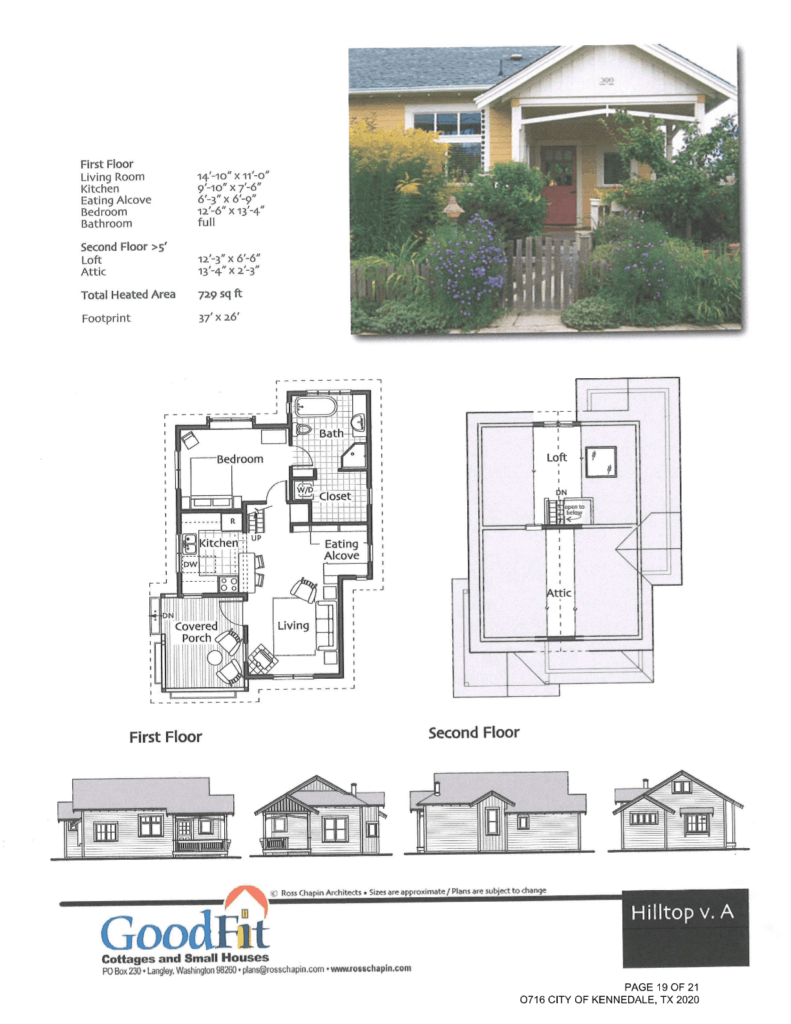 The Kennedale Planning and Zoning had rejected an earlier proposal that included housing units on wheels which were removed in the approved plans.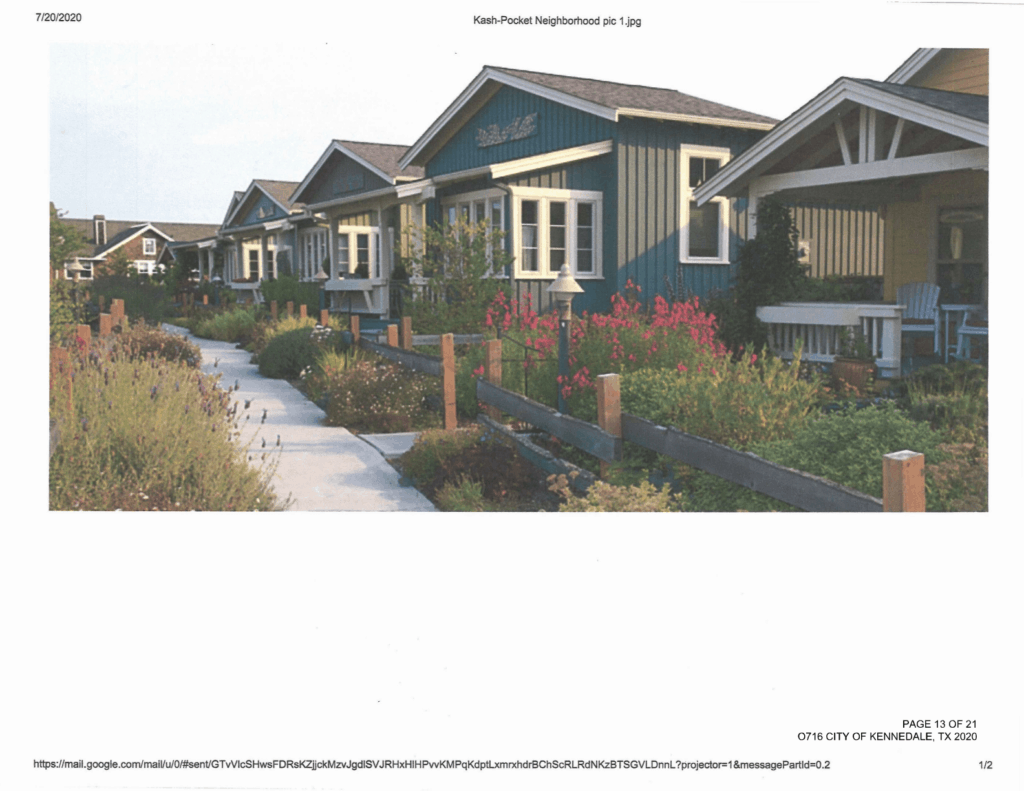 Sells early 2021 …
The pre-sell of homes should begin in early 2021 after final designs have been made. See more @ https://kennedaletx.civicclerk.com/Web/GenFile.aspx?ad=9806