Brieanah Gomez, a senior at Kennedale High School, was selected this year to be a member of the 2023 All-State Texas Small School Band Symphonic Band as a flutist.
Advanced through both Region & Area competitions …
The road to the All-State Band selection started last fall. TMEA (Texas Music Educators Association) sponsors the Texas All-State audition process to promote students' dedication to their musical knowledge and skill and to encourage educators to support their students in this development.
Beginning each fall, over 70,000 high school students across the state audition in their TMEA Region. Individuals perform selected music for a panel of judges who rank each instrument or voice part. A select group of musicians advances to compete against musicians from other Regions in their TMEA Area.
The highest-ranking musicians judged at the TMEA Area competitions qualify to perform in the Texas All-State ensemble. Gomez was one of those musicians and was invited to participate in the rehearsals last week, February 11,12, and 13.
Performance of the 137-member All-State Symphonic Band before the TMEA Conference was at the end of the weekend.
Proud KHS Wildcat Band tradition …
The KHS Band program has a long history of placing students on All-State ensembles. There were two in 2021, two in 2020, one in 2019, two in 2018, three in 2017, two in 2016, one in 2015, two in 2014, and three in 2013. Note, there may have been more but these are the records that Kennedale News has in its files.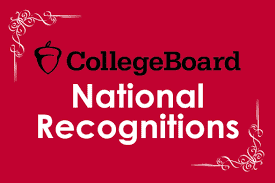 Not the first honor for Garcia this year …
Early this year Garcia was notified that she had earned academic honors from the College Board's National Recognition Program. The academic honor significantly improves her chances to earn scholarships and entrance to her schools of preference.