Information in this article was provided in part by Simon Arnspiger – photos KHS
Kennedale High School received notice this past week that the Wildcat Robotics team has advanced to the FIRST in Texas Semi-Regional FTC Super-Qualifying Tournament. There are two of these events in the North Texas area. This one is on Saturday, February 18, 2023, at Arlington Lamar High School.
The super-qualifying semi-regional event will move selected teams onto the North Texas Regional Finals set for February 25 in Flower Mound. The UIL state championships are slated for the week of March 24-26 in Belton, Texas. Event Schedule
The regional event includes 34 teams representing schools in Fort Worth, Hurst-Euless- Bedford, Aledo, Addison, Colleyville, Hillsboro, Plano, Cleburne, Coppell, Grapevine, and Keller.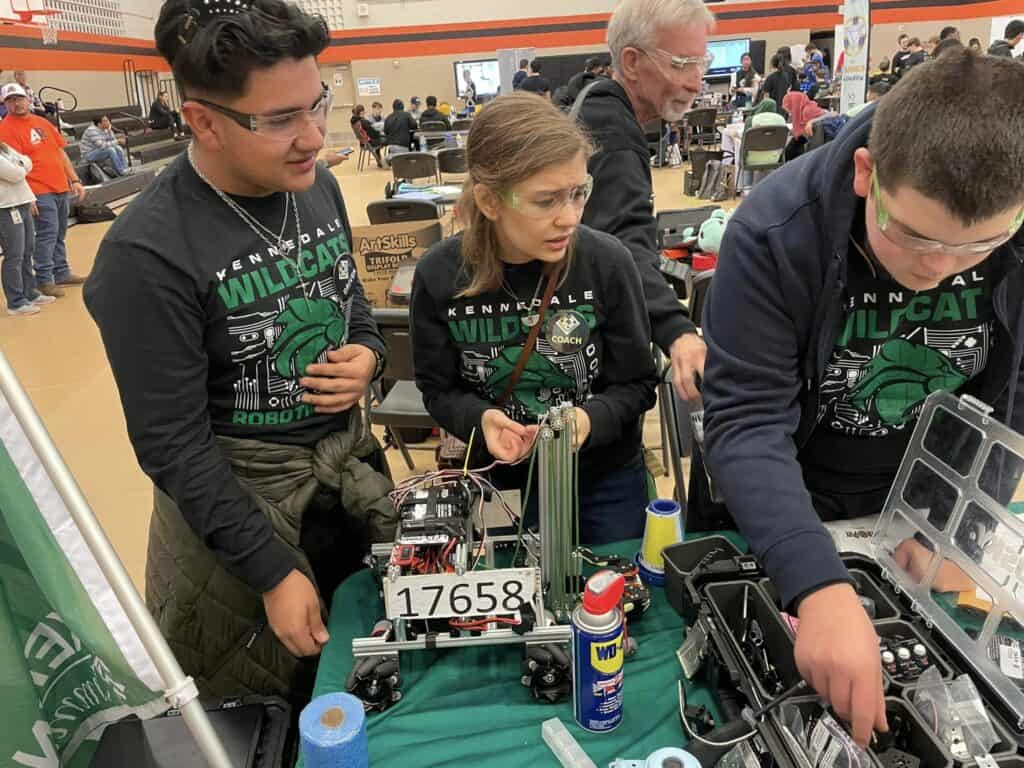 The Kennedale invitation comes on the heels of a successful turn at a regional qualifying event at Aledo ISD on Saturday, January 21, 2023. At the FIRST Tech Challenge, North B&T League school competition, the Wildcat Robotics team recorded 9 wins, 5 losses, and a single tie in head-to-head competitions. This event included 31 other teams.
What is a robotics challenge?
FIRST Tech Challenge is a robotics competition for students in grades 7–12 that challenges them to think like engineers in designing, building, and programming a robot to compete in an alliance format against other teams. Robots are built from a reusable platform, powered by Android technology, and can be coded using a variety of levels of Java-based programming. The first events begin in 2005 and have grown to include national and international challenge events.
The primary goal as stated by First Tech Challenge is for the students, guided by adult coaches and mentors, to develop STEM skills and practice engineering principles while realizing the value of hard work, innovation, and working as a team.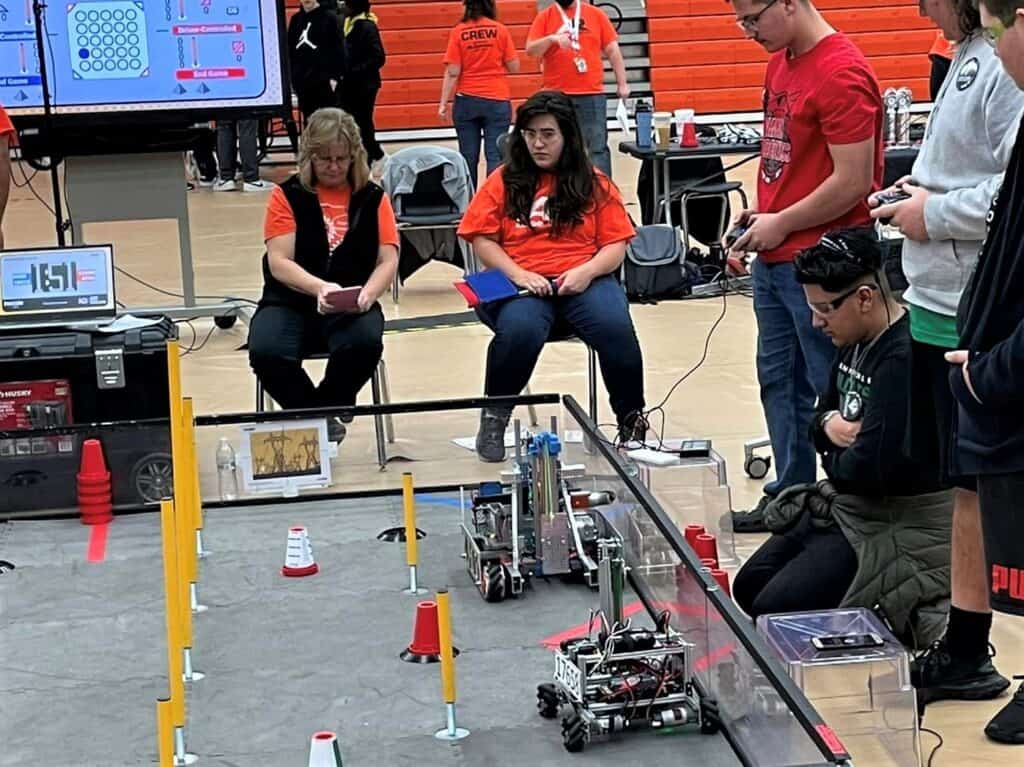 History of KHS robotics …
The program at Kennedale has been offered since the 2019-20 school year. It began as an extra-curricular after-school club sponsored by KHS Science teacher Marilyn Cadenhead with the strong support of Principal Michael Cagle.
The KHS program qualified for state-level competition in the spring of 2020, but schools closed early due to Covid and no more competitions were held. Mr. Charles Creasy took over the sponsorship as a teacher/instructor the following year when robotics became part of the school CTE curriculum under the STEM (Science, Technology, Engineering, and Math) program at KHS. Mr. Creasy had been provided technical support and assistance prior.
Mr. Creasy and the students were able to participate in remote competitions for BEST Robotics and then in the FIRST Tech Challenge in 2020-2021.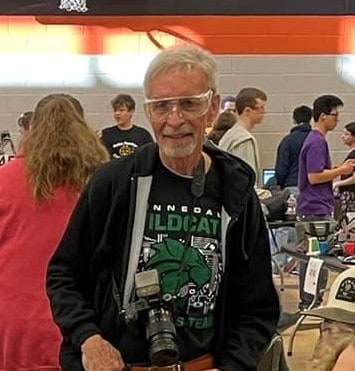 The following year in 2021-22, KHS teacher, Simon Arnspiger took over the program as it once again participated in BEST and FIRST Tech competitions. Also assisting the Wildcat team this year are Andrew Hoskins, KHS CTE Computer Science Teacher, and Robert Franklin, KHS Math Teacher. Special note Mr. Arnspiger will be retiring this year after 20 years of teaching.
2022-23 KHS Robotics Team …
The Wildcat Robotics team this year is composed of 11 members that include 3 freshmen, 3 sophomores, and 3 seniors. It is almost equally divided between female and male students. The published list of members includes Fowler Abercrombie (Fr), Desiree Bustillos (So), Cesar Covarrubias (Fr), Kate Farrish (So), Seth Fuller (So), Jaden Hobdy (So), Marie Jones (Fr), Allowyne Madison (Sr), Samuel Mahserjian (Sr), Destined Mason (Sr).
Earlier this year corporate sponsor Lockheed-Martin gave a $750 grant to be used to defray some of the cost related to the various science and technology-related items used in the program.