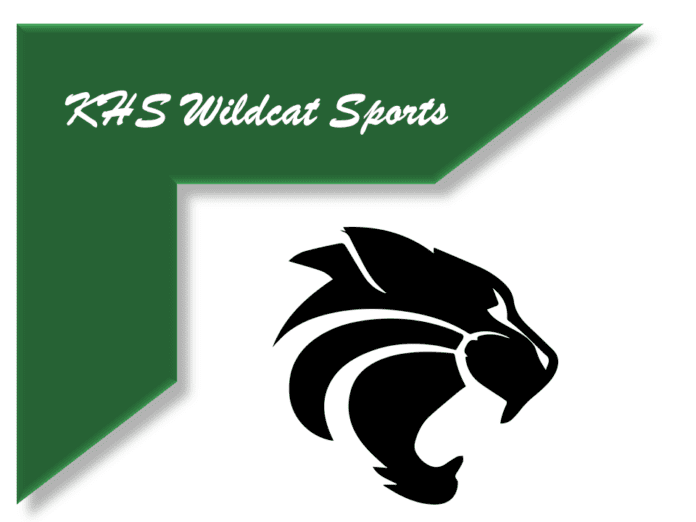 Friday evening, it is the Kennedale Wildcats (8-1, 6-0) versus the Benbrook Bobcats (6-3, 6-0) in a showdown of the top two teams in District 6/4A, both undefeated in district play.

Kick-off is at 7 pm at FWISD Scarborough-Handley Field (6201 Craig St, FtW, TX 76112).

This will be the final game of the regular season and the playoffs will begin next week. Both of these teams qualify for the playoffs but this game will decide seeding for first or second. The other two teams that have qualified for the playoffs from District 10/4A are Dunbar and Western Hills.

How do the two teams stack up ….

Kennedale has outscored opponents 387 to 43 while Benbrook has scored 231 points to their opponents 205 according to MaxPreps. Points to Kennedale
Run vs run with a touch of air …
Kennedale has averaged 255 yards on the ground and 35 yards through the air. Benbrook throws a little more than Kennedale with an average of 81.9 yards gained by passing the ball but like Kennedale relies on the run game for most of its yards with a 274-yard average.
Offense goes Benbrook

On defense, Kennedale averages 3.4 sacks per game and 66 tackles. Kennedale has had 6 shoutouts this season. Benbrook averages 2.1 sacks and 54.4 tackles and has no shutouts. Defense rules for Kennedale

Benbrook's three losses occurred in the first three games of the season when they lost to Sanger (5-4) 56-7, Ferris (5-4) 43-13, and Mineral Wells (5-4) 28-8. Kennedale's one loss came in the second game of the season to Midlothian Heritage (6-3) 22-7. The other two games of pre-district play were wins against Decatur (4-5) 21-7 and Wilmer-Hutchins (2-5) 48-0. Winning goes to the Cats of Kennedale
Benbrook key players …
There are several players to watch for Benbrook in the run game. These include sophomore running back #3 Bryan Muzquiz who has broken the 1000 mark this season with 1,333 yards on 168 carries with a 7.9-yard average per carry and 6 TDs. Senior #10 Harry Gonzales is the go-to for short yards and more. He has a total of 730 yards with a 6.2-yard average per carry and 11 TDs.
While throwing is not a strong part of the game, #6 Roderick Hodges (SR) has picked up 252 yards on 23 receptions for an average of 11.0 yards per and scored 4 TDs. And, #21 Jayden Montavio (SR) has 8 catches for 165 yards and 2 TDs. QB #16 Major Youngblood has passed for 737 yards on 136 attempts (0.419) and 8 TDs but owns 4 interceptions.
Kennedale's stat leaders …
Kennedale has spread their running game around this season with #4 EJ Higgins (SR) with 535 yards (9.4 per) and 9 TDs. He is followed by #21 Jerree Mills (SR) with 410 yards (4.8 per) and 45 TDs and #2 Kenaj Washington (SR) with 378 yards (8.0 yd ave) and 5 TDs. #9 Cameron Lyles (JR) comes in handy for scoring with 285 yards (9.5) and 7 TDS. QB #8 Paul Docktor (SR) has rushed for 248 yards (5.1 ave) and 4 TDs this season while throwing for another 257 yards and 3 TDs along with zero interceptions. His favorite target is junior #1 Jaylen Webb who has 136 yards on 9 receptions and 2 TDs.
Another key element of the Kennedale game plan is #3 Aiden Birr kicker and punter. Birr has 51 touchback kickoffs with the longest kick-off for 70 yards. Kennedale doesn't punt often so Birr only has 14 with an average of 33.5 yards per kick. He has placed 4 within the 20. Birr is 49 of 51 in extra points, 7 for 10 in field goals for a total of 70 points scored for the season.
Kennedale's strength remains on defense which benefits the offense giving them better opportunities to score. So far this season the defense has recorded 133 tackles for loss, 31 sacks, 59 hurries, 14 fumble recoveries, 11 interceptions and blocked 2 punts.
The Wildcat defensive leader is #99 Poasa Utu (JR) with 74 tackles, 32 for loss, 13 sacks, 26 hurries, recovered 2 fumbles and blocked 1 punt. He is followed by #10 Antoine Martin (SR) who has 67 tackles, 23 for loss, 4 sacks, 6 hurries, 1 interception, caused 2 fumbles, and recovered 1. #40 RJ Pepper (SR) 61 tackles, 12 for loss, 1 sack, and 5 hurries. #00 Braden Waters (SR) 58 tackles 15 for loss, 2 hurries, 1 interception, caused 2 fumbles with 2 recoveries. #14 Chris Washington (SR) has 56 tackles with 14 for loss, 2 sacks, 2 hurries, and caused 2 fumbles.