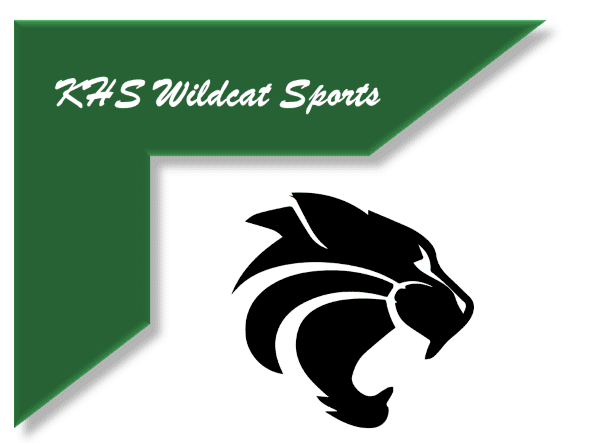 Kennedale basketball double-teamed the Ranchview Wolves on Friday night, upping their records in district play with nice wins on the road. Ranchview was a challenger for both the Lady Kats and the Wildcats in District 10/4A.
KENNEDALE LADY KATS …
The Lady Kats beat Ranchview 64-35 Friday night. Lady Kats' Reagan Jackson, Kenzie Jackson, and Jayla Jackson Allen led with 23 points, 15 and 14 points.
In district standings, the Lady Kats are currently in first place with a 5-0 record. Life Oak Cliff Faith is in second place at 3-1 per MaxPreps and it would seem that Ranchview is at least vying for the third spot. (Note: the top four teams in district play qualify for a playoff spot).
Kennedale still has to play both Ranchview and Life Oak Cliff once again. And, they both have return matches against each other – Life Oak won the last mash-up with Ranchview.
The Lady Kats are now 26-5, 5-0 with 6 games left. Five of those are set against district opponents starting with Summit International Academy tonight (Tuesday). If it is still on, the varsity game is set for 6:30 pm.
KENNEDALE WILDCATS …
Later last Friday evening, the Wildcats matched the Lady Kats win with their own take-down of the Wolves by a score 50-37. Overall, Kennedale is now 19-5.
Ranchview came into the game with a 2-1 district record while Kennedale had a 1-1 record. Both had losses against the district leader Life Oak Cliff and both wanted to stay within one game of the leader in first-round action.
Kennedale now faces another challenger in Summit International who matches the Cats district record of 2-1. (Summit's one loss was against Ranchview). This is another away game for today, Tuesday. The game time is 7:30 pm.
In the Ranchview game on Friday, Wildcats' Jordan Miller and Christion Whitaker led the team with 16 and 15 points respectively. Rishaun Gibson put up 7, Hunter Limbaugh 5, Breylen Harris 4, Austin Pickett 2, and Tyler Choice 1. Whitaker also contributed with 9 rebounds, 1 assist, 3 deflections, 1 steal, and 1 block.
Prior to the Ranchview game last week, Kennedale lost a heartbreaker to Glen Rose (16-4) by a one-point, 49-48. It was a non-district game. Just like the ending the game was close all game long. Kennedale led at halftime 23-21. In the game, Jordan Miller had 15 points, Tyler Choice 10, Christion Whitaker 8, Breylen Harris 6, Austin Pickett 4, Hunter Limbaugh 3, and Landon Brooks 2.