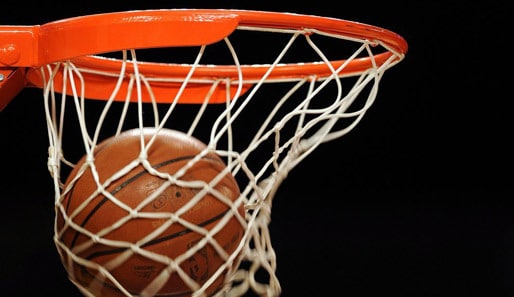 For the second weekend in a row, the Kennedale Wildcats played in an invitational tournament. It was the Annual Ted Jones Boys Memorial Basketball Tournament sponsored by Hamilton ISD. This was played in Hamilton, TX, which is southwest of Kennedale, some two hours away via US 67.
It was just last week they rolled through a tournament in Sanger, TX winning it in four games. This one looked like another shoo-in with Kennedale's first three games won by an average of 33 points.
First, Kennedale beat 4A Stephenville 67-34, followed by 3A Comanche 86-44, and then #13 2A Tolar 76-51. This record put them in the championship varsity game on Saturday against the 4A Lampasas Badgers.
This was the one that got away from the Wildcats and one that will be imprinted in their memory because it was oh, so close at 70-69.
The first three games …
Stephenville (6-6) vs Kennedale – This was a close one through the first two quarters. Kennedale jumped out ahead in Q1 by 16-10 but Stephenville kept Kennedale from expanding their 6-point lead. In Q2 the Yellow Jackets matched the Cats 9-9 so that by halftime, it was 22-16. That was the last time the game was anywhere that close. Kennedale outscored Stephenville 23-7 in Q3 and 25-8 in Q4. The final score 67-34.
In double figures for the Wildcats were Austin Pickett with 11 points and Tyler Choice with 10 points.
Comanche (3-3) vs Kennedale – This one started with the Kennedale scoring big. The Wildcats outscored the outmatched Indians 25-8, scoring another 28 points to 12 by Comanche in the second for a halftime score of 53-20. It ended with a final score of 87 to 44.
Wildcats with the highest points were Landon Brooks at 17 along with Jordan Miller and Dallas Dryden with 11 each.
Tolar (6-1) vs Kennedale – Again the Wildcats dominated their opponent leading 21-11 after one quarter and 39-22 by halftime. The Cats let up some but never let the Rattlers outscore them in the final two quarters 19-13 and 18-16. The final score was 76-51.
The top scorers for Kennedale were Breylen Harris 16 points, Jordan Miller 13, and Landon Brooks 12.
The championship game …
The Lampasas Badgers, now at 10-6, proved to be as tough as their mascot. It was a fight all the way with the Badgers maintaining a slight lead through the first three quarters. The first quarter ended with Lampasas up four at 20-16. The second ended at 39-32 Lampasas. Kennedale cut the lead to 1 with a score of 54-53 in the third.
In the last quarter, the Wildcats went up 5 points over the Badgers in the latter part of the 4th, 61-56. The Badgers then went on a 7-point run to the regain the lead at 63-61.
The Cats regained the lead 67-63 and then 69-65. With well under a minute, it looked as if the Cats were on the verge of winning another one. Lampasas, not intimidated, scored on a fast break and were down by two, 69-67 with less than 20 seconds.
At this point the Cats had only to hold on to the ball to claim the win. The Badgers then did the only thing they can and apply the pressure. It worked and Kennedale turns over the ball. Lampasas, in two passes, got the ball back down the court and shoots for a three. It failed but popped back out into the hands of Badger player Daxton Brookreson. He turned and with 8 seconds left, hit a three-pointer.
Now it is Kennedale's time to attempt the near impossible. The Wildcat have only time to attempt a shot from half court. It failed and Lampasas celebrated the heartstopper win.
For the game Jordan Miller and Tyler Choice for Kennedale scored 21 points each. Also shooting in double figures was Austin Pickett with 12 and Christion Whitaker with 10. Lampasas' top shooters included Nate Borchardt (SR) with 30 points, Daxton Brookreson (SR) with 15 and Tak Stinnett (SR) with 12.
Kennedale came home foot-sore and disappointed but sporting a solid 11-2 record after going 7-1 in their last 8 games. The run includes a tournament trophy and a runner-up in second tournament.
KHS player tournament stats (4 games) …
Rishaun Gipson (SR) – 17 pts, 20 rebs, 5 asst, 3 defls, 6 stls, 4 blks
Jordan Miller (SR) – 50 pts, 30 rebs, 5 asst, 3 defls, 6 stls,
Landon Brooks (SO) – 35 pts, 27 rebs, 2 asst, 2 defls, 4 stls, 1 blk
Christion Whitaker (SR) – 30 pts, 24 rebs, 3 asst, 8 defls, 7 stls, 2 blk
Austin Pickett (JR) – 37 pts, 2/3pters, 12 rebs, 13 asst, 4 defls, 5 stls,
Breylen Harris (JR) – 34 pts, 9/3ptrs, 13 rebs, 3 asst, 2 defls, 4 stls
Tyler Choice (JR) – 40 pts, 2/3ptrs, 7 rebs, 6 asst, 2 defls, 6 stls
Tristan Lewis (SO) – 20 pts, 2/3ptrs, 6 rebs, 7 asst, 5 defls, 4 stls
Hunter Limbaugh (SR) – 22 pts, 4/3ptrs, 6 rebs, 1 asst, 1 defls, 3 stls
Dallas Dryden (SR) 3gms – 14 pts, 4 rebs, 1 asst, 1 defls, 2 stls, 2 blks
Jonathan Venegas (SR) 3gms – 7 pts, 1/3ptrs, 7 rebs, 2 asst, 1 stl, 1 blk
(Key: pts=points, 3pts=3 pointer, reb=rebounds, asst=assist, stl=steal, blks=block)
A tournament game ball has to go to Wildcat Jordan Miller who scored 50 points while grabbing 30 rebounds in the tournament. And, he adds 5 assists, 3 deflections and 6 steals to his record.
Next up …
The Kennedale Wildcats go back on the road Tuesday to play at Ferris. The varsity game is set for 7:30pm. The Ferris Yellowjackets are currently 7-8.
Ferris and Kennedale have played two common opponents so far this season, Krum and Sanger. Ferris lost to Krum but beat Sanger. Kennedale won both games.