Photos used are from Dance Showcase USA
It has to be a certain madness to do something over and over for 28 years or maybe a great love of just doing it.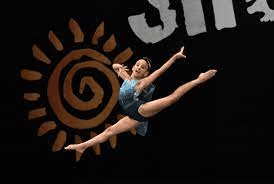 Glenda and Roy Boenig of Kennedale have probably considered it both but more of the latter, certainly. The business they own and operate for 28 years, Dance Showcase USA, provides a way for dance studios across three states and perhaps beyond to show off their student talent in a reputable and professional competition. The competition provides opportunities to advance from local to the region and eventually to a national level event.
"Mrs. Glenda" was a former and honored teacher in KISD who also created the Aristokats dance team at Kennedale High School. It was this and her experience with her own daughter that she saw the opportunity of providing young dancers in neighboring dance studios to "showcase" their talent in a local competition.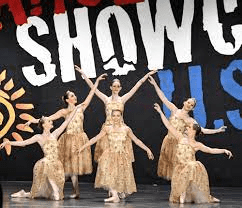 That idea grew to include dance competitions in other areas of North Texas. And, it continued to grow. Today there are regional competitions in Tyler, Houston, Austin, Lubbock, and Dallas/Fort Worth in addition to Oklahoma and Arkansas. It all cumulates in a national contest held each year in the summer.
Through the years, the Boenigs have remained loyal to their hometown. As longtime residents of Kennedale, they raised two children who attended KISD schools where Glenda taught for over nine years and Roy was elected and served on the KISD Board of Trustees as well as serving on various city committees and commissions for the City of Kennedale.
When they put on the first showcase, it was at Kennedale High School where it remains home for all performances for the local area, the DFW region, and the national level. They pay the going rate to KISD for the rental of the facility, hire locally, allow school organizations to operate the concessions, and collect the proceeds while the contestants, family, and friends will be visiting local businesses.
28 years in such a business is a long time …
As with any business that deals with such an intense frenetic schedule of moving people in and out while judging their offspring, there have been disappointments, frustrations as well as many a story that will be long shared around the family table.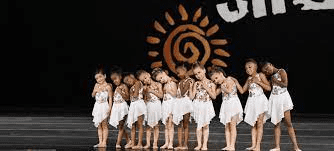 The sheer logistics of putting on this type of event including the staging and the scheduling of hundreds of often very young dancers with their accompanying over-anxious and very attentive parents could easily be a nightmare without end. But thanks to Mrs. Glenda and Mr. Roy with his engineering prowess has been successful.
They are probably proudest of a Google review that said "They are on time, polite, and extremely family-friendly."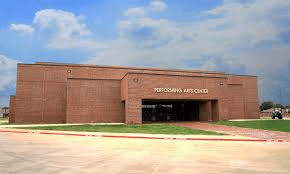 Their showcase season starts and ends in Kennedale with a local showcase and then a Dallas/Fort Worth regional contest followed by the seven-day national showcase. This year the DFW Regional Showcase is set for May 5-7, 2023. The National Showcase will be June 19-25, 2023. Both will be held in the KISD Performing Arts Center located on the campus of Kennedale High School, 901 Wildcat Way, Kennedale, TX 76060.