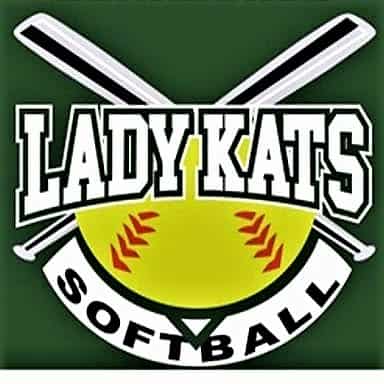 Kennedale Softball like Wildcat Baseball is having its own battle going on in District 10/4A. The Lady Kats are in 2nd place with a district record of 4-1.
As in baseball standings, the Godley Lady Wildcats are leading the district with a 5-0 record, just ahead of Kennedale, while Alvarado is in 3rd place at 2-2.
Outscoring district opponents 48-2 …
Up to last week's 13-2 loss to Godley, Kennedale had been storming through the district with lopsided wins with only two runs scored against them. The LadyKat started with a 13-2 win over Hillsboro followed by wins over Life Waxahachie 15-0, Alvarado 15-0, and Venus 15-0.
Then Godley came to town …
But it was not a pretty game last week when the visiting Godley won 13-2 in five innings to break the tie at the top. Godley is currently ranked #6 in the state by the Texas Girls Coaches Association.
In the Godley loss, one bright moment came when Kennedale's MacKenzie Wirkler got the Kats on the scoreboard with a 2-run homer.
The Godley game completed the first round of action. If things play out as they did for the first half of the district season, Godley and Kennedale will meet again at season end to determine the district title on April 4, 2023. The game will be played at Godley with a 6:30 start.
2023 Lady Kat Roster …
Listed on the roster for the Kennedale Lady Kats 2023 (MaxPreps) are Kayla Williamson, Kyleigh Johnson, Shaylie Sheffield, Elli Zamora, Jessie Willingham, Cadene Verona, Ella Loker, Lola Vannest, Riley Goff, Kaylee Mantell, Isabel Martinez, Lexi Zamora, and MacKenzie Wirkler.
STAFF – Head Coach Phillip Irby, Assistant Coach Allison Mantell, Assistant Coach Gary Burkham.
Last year the Lady Kats won the district with a 9-0 record and finished 17-6 while making it into the third round of the UIL 4A state playoffs before losing to Melissa.