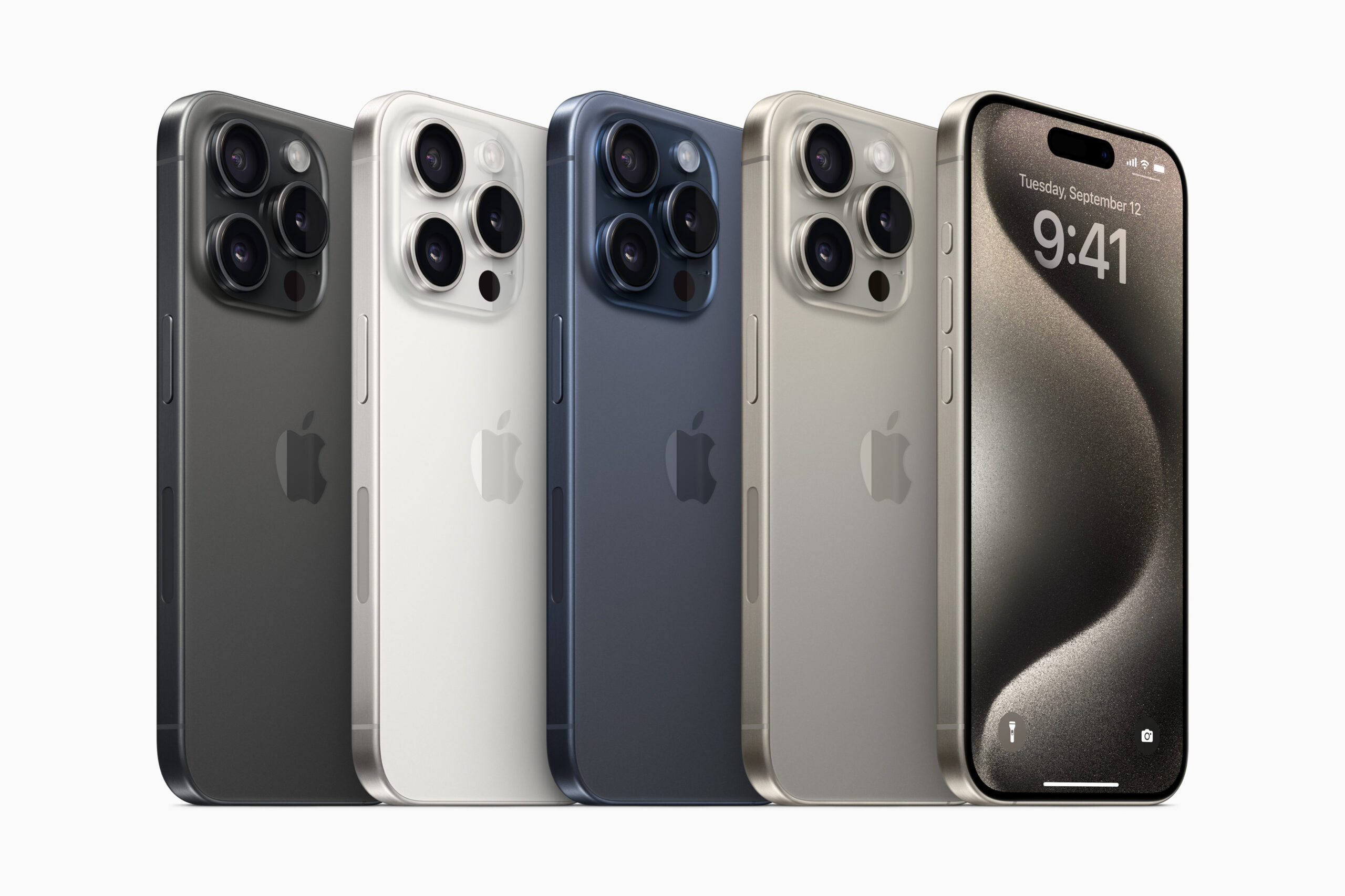 By Andrew Utterback 
Apple has announced its newest "Pro" model iPhones: the 15 Pro and 15 Pro max. Go read my recap of the base model 15/15 plus if you haven't already, as a lot of those features carry over to the Pros. But what doesn't carry over starts with titanium… 
The 15 Pros feature Grade 5 titanium, which makes the outside of the phone more durable, yet lighter than the stainless steel iPhones of the past.  And, I think they look great. They feature contoured edges, which should bring a much improved in-hand-feel, 4 colors, the toughest glass in the industry (per Apple), and the thinnest borders ever on an iPhone. Aside from that, the display remains unchanged from last year. We have the same 6.1 and 6.7 inch Super Retina XDR displays with ProMotion and 2000 nits of peak brightness.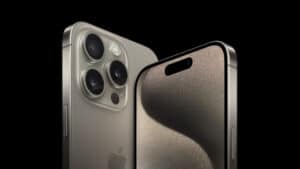 On the side of the 15 Pros, we get a new Action Button replacing the mute switch. The button will still default to muting the phone but can also be mapped to the flashlight, camera app, or any shortcut your heart desires. The UI to switch the Action Button function also looks fantastic, and it's honestly surprising to see that kind of detail in the settings app where these options will reside. 
In terms of performance, iPhone 15 Pro gets the new A17 Pro chip, which is surprisingly more powerful year over year than the "A series" chips of the past. It is the first smartphone chip built on a 3 nanometer process, which features 19 billion transistors and completes 35 trillion operations per second. We get 10% faster CPU cores, which makes A17 Pro allegedly comparable to desktop PCs (we'll have to see about that one…). It features the Pro Display engine from last year to power animations, as well as a ProRes Codec module, and an Av1 decoder for video playback. 
In the keynote, Apple focused for quite a while on gaming performance-highlighting sustained performance, ray tracing and image upscaling via Metal. A17 Pro will bring console quality games such as Resident Evil 4 to iPhone, which is honestly impressive.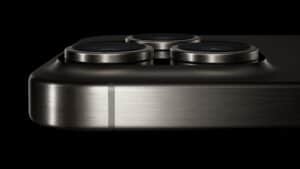 In terms of cameras, we get a larger sensor for the 48mp main camera, as well as upgrades to the ultra wide camera. iPhone 15 Pro has the same 3x telephoto camera, while 15 Pro Max gets a brand new 5x telephoto. This is equivalent to having a 120mm lens, and will mean significantly better long range zoom. This is made possible by the extra physical space in the Pro Max. OIS is improved in the telephoto and now features 10,000 micro adjustments a second. All of this means a camera system that should be fantastic in practical use. 
USB-C on the Pros support USB 3 speeds, at up to 10gbps, which allows for ProRes to be shot on an external drive via a cable. This also allows the iPhone 15 Pro to shoot ProRes at 4K60. Also new is 3D video capturing. You can now use the main camera and ultra wide to capture 3 dimensional video that can be played back in 3D on…you guessed it… Apple Vision Pro. 
iPhone 15 Pro starts at $999 (128gbs), and 15 Pro Max starts at $1199 (now with 256gb… double from last year's base). Both will be available for preorder this Friday the 15th.