Brett Bostad, KHS Class of 2018, has earned a football scholarship the hard way – as a walk-on at Northern Illinois University. Head Coach Thomas Hammock via a tweet saying "Excited about the future with @BrettBostad leading the way for our backs. Honored to give Brett a scholarship this morning [August 11]."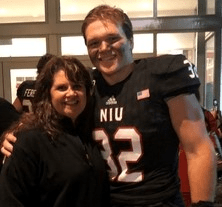 Bostad has made a successful transition from offensive lineman in his playing days for the Kennedale Wildcats to running back at the college level. For the Wildcats he was a starter on the state championship football finalists team in 2017.
Northern Illinois University (NIU) is a public research university in DeKalb, Illinois with an enrollment of 25,000. NIU Huskies football team competes in NCAA Division I, FBS (I-A) in the Mid-American Conference.
Coffey earns another honor (Information provided by HORNS 247sports.com) … Texas commit JD Coffey was named an Under Armour All-American. The four-star safety from Kennedale earned the honor after a strong three-year career along with his performance on the 7-on-7 circuit with D-FW-based club Texas Flex.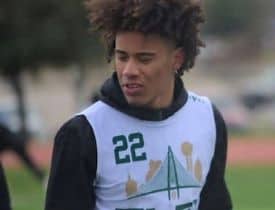 Coffey committed to Texas in June over offers from LSU, Baylor, Oregon, Washington, and many others. Coffey heads into his senior season at Kennedale as one of the most experienced recruits in the state of Texas. He's started every game of his high school career including a state title runner up performance during his freshman season.
One scouting report described the KHS senior safety as … "Versatile safety. Capable of roaming chunks of territory as a centerfielder. Shows free safety awareness and ballhawking ability with strong safety/spacebacker frame potential. Tracks deep throws well. Above-average ball skills … Flat-out football player who projects to high-major level where he could become multi-year starter and move around the secondary depending on personnel."
UIL Will Not Award Lone Star Cup, Releases Final Standings … The University Interscholastic League (UIL) has released standings for the Lone Star Cup through March 13, 2020. Due to the cancellation of UIL spring events, the Lone Star Cup will not be awarded for the 2019-20 school year.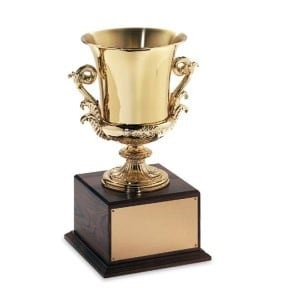 Kennedale finished in 38th place, a lower ranking than usual but some of the areas that Kennedale traditionally finishes high were stopped due to COVID-19 concerns. The spring events canceled included Robotics FIRST, Soccer, Academics, One-Act Play, Golf, Tennis, Track & Field, Softball, and Baseball.
The UIL Lone Star Cup recognizes the top high school in each UIL conference based on overall team achievement in sanctioned academic, athletic, and music championships. This marks the first year the UIL Lone Star Cup has not been awarded since the program began during the 1997-98 school year.
Prior to last year, Kennedale has not finished lower than 8th place. In the years 2014 through 2017, Kennedale swapped between 3rd and 4th place twice. In 2013 Kennedale had its highest finish coming in 2nd place for Class 3A.