You probably know the Kennedale Mission Store Food Pantry helps with outreach in our community, through gently used clothing for the entire family that is only a Quarter each! They sell household items as more than reasonable prices. The sponsor the Community Food Pantry twice a month for anyone in need of food. But, did you know they also help with the NICU Helping Hands Angel Gown Program?
Mary Ann Hlavenka, friend of First United Methodist Church of Kennedale, via her niece, (Kathy Harris, who attended the church for many years,) stitches lots of love into these sweet Angel Gowns.
Mary Ann Hlavenka sews these beautiful Angel Gowns from wedding dresses YOU donated to the Mission Store. What a blessing to know you are making a difference for families in the worst kid of grief imaginable. Bless their hearts. When babies pass away in the hospital, these precious gowns are waiting to adorn the Angels for burial.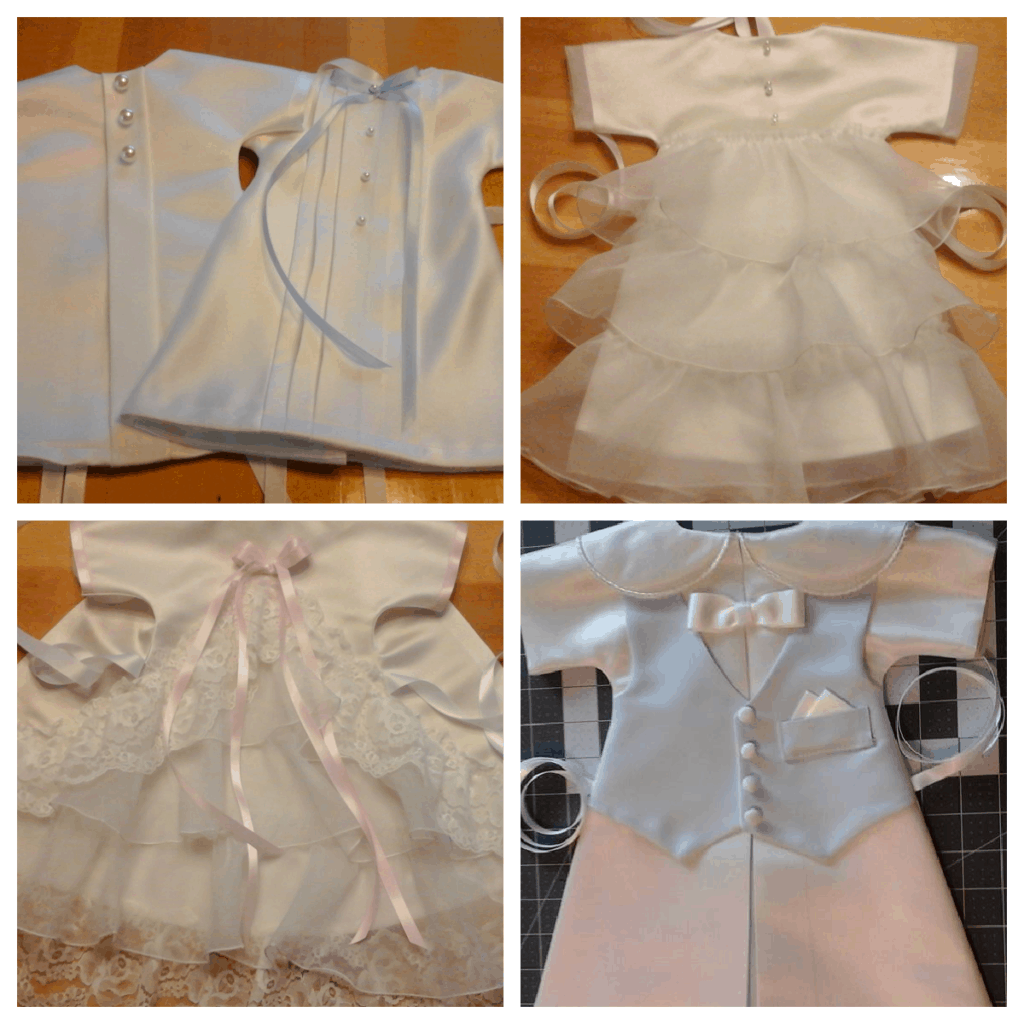 This is a mission of mercy and sewn through tears and hearts filled with love. Thank you all for donating your wedding gowns for this ministry. Message the Mission Store fb page to make arrangements to drop yours off.