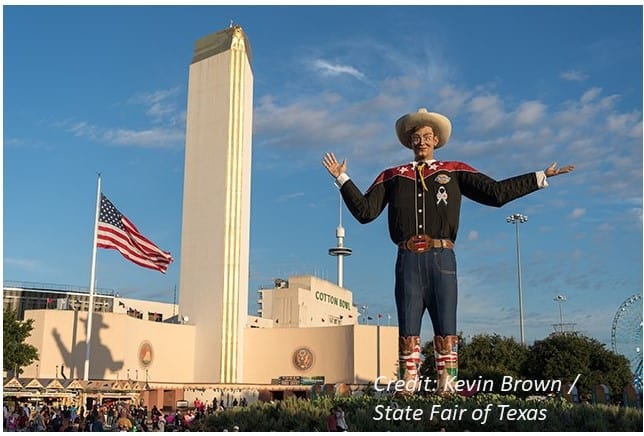 As we, those of us who have been living in Texas for years, know that parts of Texas are growing and the growth has been on steroids in the last decade.
Metropolitan areas across the state are all feeling it but the greater Dallas megalapolis, which lumps together all of Dallas/Fort Worth and surrounding cities/counties together, is at the top of the list.
Note: I am not a native of Texas but I did not come recently, rather in 1973 from Arkansas when I found a summer job I liked and came back again the following summer. Then I and my wife made it our permanent home beginning in 1975.
The New York Times has just published an article about the growth in Texas in an opinion piece and cites the great migration from California. One line out of the article puts it this way, "Tens of thousands of Californians have moved to Texas every year of the last decade." It goes on to offer some reasons for the great escape from Texas.
The article (Everyone's Moving to Texas. Here's Why) was written by Farhad Manjoo with Gus Wezerek and Yaryna Serkez. Here is part of what he had to say.
"Texas has been growing explosively for two decades, so its strong showing in a ranking tool for deciding where to live is about as surprising as its strong showing in a list of rodeo championships. From 2010 to 2020, the population of Texas grew by nearly four million; about 29 million people live there now. In the same period, California, which has nearly 40 million people, added just over two million.
About half of Texas' growth in 2018-19, for example, was due to what demographers call "natural increase" — big Texans making little Texans. The rest was through migration from other parts of the country and the world. People from every state move to Texas, but California contributes an outsize number of new Texans. In 2019, Californians accounted for about 42 percent of Texas' net domestic in-migration.
What do Texas cities have that other places don't? In my [Manjoo] searches, there were two preferences that, when combined with jobs, tended to guarantee results in Texas: racial diversity and lower climate risks."
More on the growth from a different article …
Manjoo also cites an article that was published and reported on by Channel 5 NBC News back in May of 2019 which focuses on the explosive growth of major metro areas in the US which includes this area and several others in Texas – some of the fastest-growing areas in the country.  That article was written by Frank Heinz who is a local editor and reporter.
All in all, the two articles make for interesting reads. Manjoo does say in his article that some of the reports of the California exodus are "frequently exaggerated." But he does make the point of saying that the Golden State is no longer the attraction that it once was.
One other aside, it seems that from reading all of this, that if you want to get away from it all and pay less money, maybe Minnesota is your destination, bundle-up though.