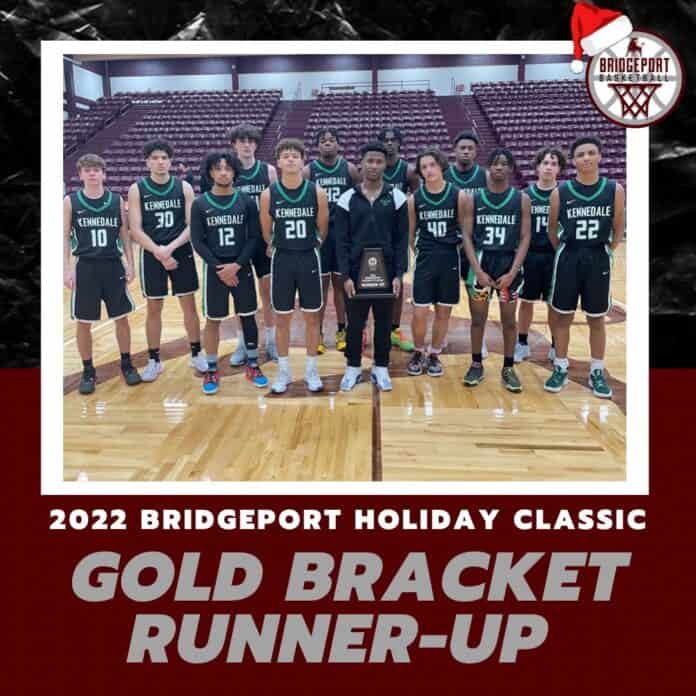 The Kennedale Wildcat (18-4) had a good two days in Bridgeport, TX this week. Starting with a noon game on Tuesday and ending with the final game of the tournament, the championship round.
In the final contest, the Wildcats faced the 6A Fort Worth Timber Creek Falcons (15-5). The Falcons won 56-42.
Background: While located in Fort Worth, Timber Creek High School is part of the Keller ISD. It opened in 2008 and last year reported an enrollment of 3230. While one of the larger schools in the state, the largest is 6A Allen where they have decided that larger is much better and packs 7,102 students in its high school. Plano follows the same motto and has almost 10,850 students split between two high campuses. Kennedale is a 4A school with a reported 997 students. The top numbers for the 4A cutoff of the current UIL realignment are 545-1299.
Wildcats have early success in the tournament …
Kennedale started the tournament with a win over 4A Stephenville (9-8) 53-46 followed by a win over 4A Wichita Falls Hirschi 67-62. This put them in the Gold Bracket on Wednesday playing the other winners of Tuesday's pool play. Kennedale was now in the position of playing up with the other teams in the bracket from Class 5A or 6A.
On Wednesday, Kennedale stamped their ticket to the championship game by taking down Fort Worth ISD Paschal High School, a 6A school with an updated record of 12-7 and a reported enrollment of 2,317. The final score of the semifinal was Kennedale 57-42.
KHS Junior Tristan Lewis was named to the All-Tournament Team from a field of 15 teams playing in the annual event.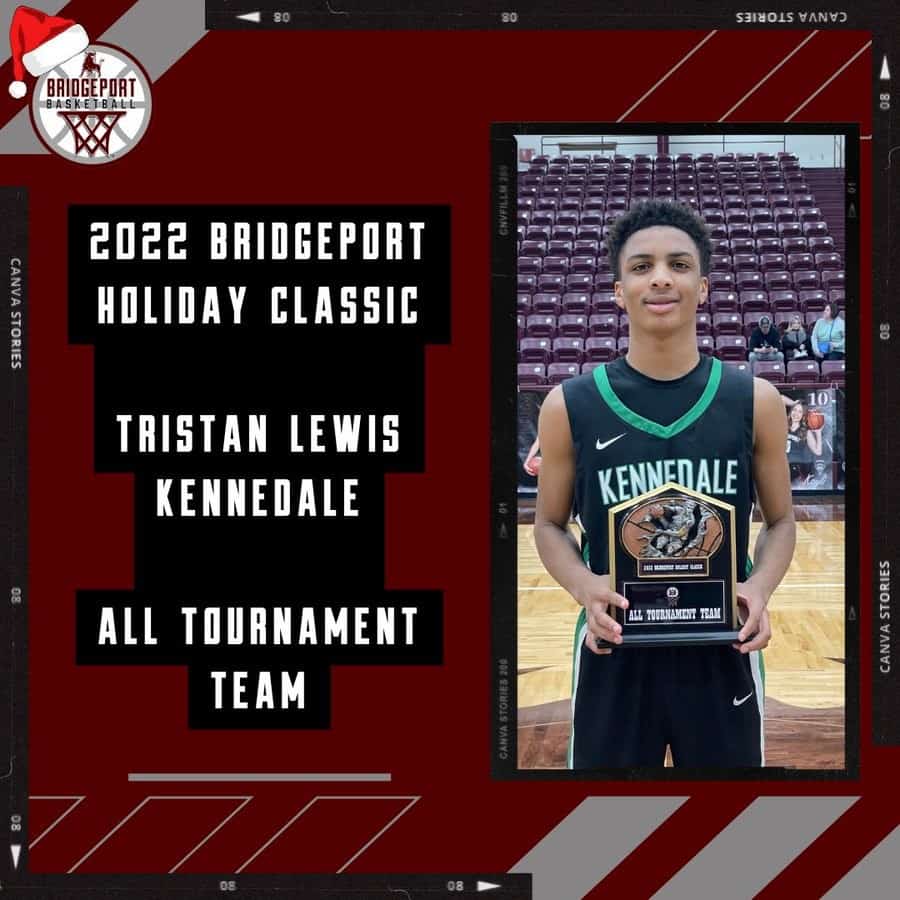 Next up is more district play …
The Wildcats and the Lady Kats return to action in the new year, traveling to play a district game against Godley, Tuesday, January 3. The Lady Kats will play at 5:45 pm and the Wildcats will play at 7 pm. The Lady Kats will be looking to go 4-0 in the district and the Wildcats 2-0.
The Godley Lady Wildcats are 15-5, 2-0, and the Godley Wildcats are 3-15, 0-0.
The 2022-23 Wildcat Basketball roster …
PLAYERS #10 Grayson Powers (Jr), #12 Austin Pickett (Sr), #14 Ruben Rivera (Jr), #20 Breylen Harris (Sr), #22 Tristan Lewis (Jr), #24 Tyler Choice (Sr), #30 Pablo Agosto-Vega (Jr), #32 Landon Brooks (Jr), #34 Jacoby Lovings (Fr), #40 Isaiah Salas (Jr), #42 Emmanuel Okewole (Sr), #44 Noah Biles (Jr), #50 Trey Spitzer (Sr), and #54 Destined Mason (Sr).
STAFF – Head Coach Doug Groff, Assistant Coaches for Varsity, JV, and Freshmen: Matt Munson, Matt Casey, and Corey Taylor.