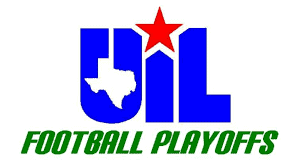 Can Kennedale be the giant killer? Kennedale likes their chances. (Correction made in this article to show Argyle with 10-1 record)
This is a UIL Area round playoff game scheduled for 7 pm, Friday, November 19 at Chisholm Trail High School, 3100 NW College Drive, FTW, TX 76179. Click the following link to purchase ticket prices. @ https://bit.ly/wildcatplayoffs
How the two teams got here ...
Records:
Kennedale 10-1, current win streak 9. District champs
Argyle 10-1, current win streak 6. District runner-up
Losses:
Kennedale vs Midlothian Heritage (8-3) by 22-7 in 2nd game of the season.
Argyle vs Melissa (9-2) by 21-0 in the 5th game.
Scoring:
Kennedale – 487 pts scored, 56pts allowed for average per game of 44.3 pts for and 5.1 pts against.
Argyle – 471 pts scored, 192 allowed for average per game of 42.8 pts for, 17.5 pts against.
Total Offensive Yards:
Kennedale -3,333 for a game average of 303 with season-high vs Castleberry of 403.
Argyle – 4,418 for a game average of 442.5 with season-high vs Terrell of 561 yds.
Offense Stats:
Kennedale – rushing average 265.1 yds per game for 49 TDs, passing average 37.9 yds for 5 TDs.
Argyle – rushing average 182.7 yds per game for 27 TDs, passing average 218.9 yds for 29 TDs.
Defense Stats:
Kennedale – 726 tackles w 160 for loss, 42 sacks, 14 interceptions, 15 fumbles recovered, and 5 TDs scored.
Argyle – 851 tackles w 73 for loss, 18 sacks, 17 interceptions, 9 fumbles recovered, 5 TDs scored.
Defensive points allowed:
Kennedale – 56 points allowed for an average of just 5.1 pts per game and 7 shutouts.
Argyle – 192 points allowed for an average of 17.5 per game, 1 shutout.
Earning Respect …
The Cats are not favorites in any of the game predictions. It is a matter of a lack of respect that comes from the fact that this year the Eagles have played just 2 teams with losing records while Kennedale's wins are mostly against losing teams, 7 to be exact.
Kennedale can't always control their schedule, especially district placement. But Friday night the Wildcats have a chance to gain some respect. If they play their game, Kennedale can show that it is a top ten team and able to compete with anyone.
Final Note: Kennedale's secondary can be expected to be tested first and often. This will be the first time that the defense has faced a team that can throw and run equally as well without depending on just one player.
If Argyle can't open up the game in the first quarter, expect some surprises from Kennedale.
Sports Trivia: Kennedale and Argyle have played each other twice in the playoffs.
In 2014, the two teams met up in the 3rd round in a killer for the Wildcats. Argyle came in the game as the defending state champion and a 28 game win streak. Kennedale came out strong in the first quarter and by halftime led 27-17. Argyle begin to catch up and narrowed the Cats lead to 41-38 in the third. Argyle was able to turn the tables in the 4th and won 52-48. Argyle went on to play in the state championship game before losing to Navasota 42-35.
In 2015, the two met again, and Kennedale kept it close until the 4th when Argyle went on to prevail 56-34. The two teams combined for 939 total yards in that game, Kennedale with 447 and Argyle with 492. Argyle again made it to the state finals before losing to La Vega 33-31.
See current playoff bracket –
"2021 UIL Texas Football State Championships – 2021 Football Conference 4A D1 "