Photo: End of game handshake in 58-50 win over Godley posted by Shontta Stevens
Last Friday night it was time for the Kennedale Lady Kats (16-11, 8-1) to host the Godley Wildcats (22-7, 8-1). In the first-round match-up, Kennedale lost at Godley 50-46.

Kennedale wasn't as accommodating this go around, winning the game 58-50. At halftime, it was 28-22, in favor of the Lady Kats. With the win, there is a tie going into the final games of the season at the top of District 10/4A.
Alvarado is next in line …

Both teams still need to play Alvarado (21-9, 8-2) who was in third place. Alvarado and Godley will play on Tuesday, January 31. Godley won that the first go around 55-38. Kennedale will be at Alvarado next Friday, January 3. The Kats won their earlier game 75-67.
Lady Kats finishes up with Life …

The Lady Kats have no game on Tuesday and after the Alvarado game on Friday, Kennedale will finish up their season versus Life Waxahachie (9-23, 2-7) at home on Tuesday, January 7, 2023. The Kats defeated Life 60-40 two weeks ago.
Recent rankings and more …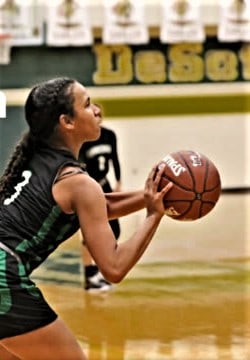 Before the Godley game Friday evening, MaxPreps had Godley ranked #18 in Class 4A while Kennedale was ranked #24. Revised rankings should be out this coming week.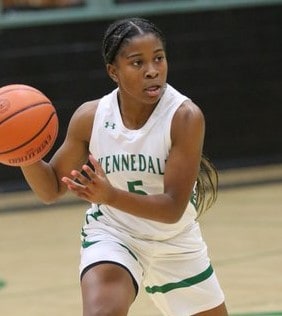 As of January 27, 2023, Reagan Jackson (Sr) for the Kennedale Lady Kats leads all area schools with an average per game of 25.4 points according to the Star-Telegram High School Sports. Jayla Jackson-Allen (Jr) is listed at #11 on the scoring list with an 18-point average. Lady Kat Kensie Jackson (So) is #14 on rebounds per game with an average of 8 per game. For 3-pointers, Reagan Jackson again makes another appearance for the number of 3-pointers with 69. This makes her 7th in the area. Coming in at #22 was Jayla Jackson-Allen with 43.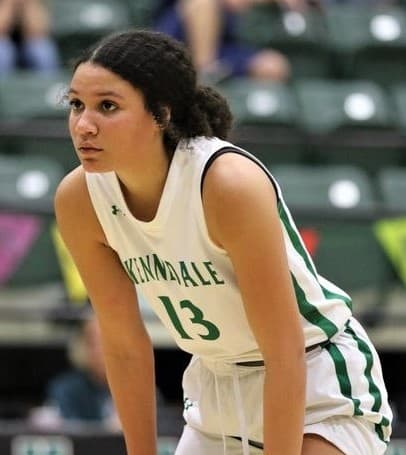 Before the game against Godley, the Lady Kats completed a sweep of Hillsboro (16-11, 2-7) with a 63-50 win last Tuesday. The Lady Kats defeated the Eagles in the first round by a score of 83-43.
Kennedale Lady Kat Roster …
#2 Peyton Landry (Sr), #3 Regan Jackson (Sr), #5 Jayla Jackson-Allen, #12 Thi Pho (Fr), #13 Kenzie Jackson (So), #22 Emily Londono (Sr), #23 Haven Verrett (Jr), #24 Kaylyn Riley (Fr), #32 Morgan Applewhite (Jr), #33 Brooklyn Watts (FR).