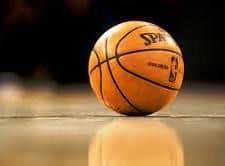 Two days apart, the Kennedale Lady Kats and the Wildcats took on the consensus #1 teams in Class 4A for their division. (TABC)
Last Saturday, the Wildcats played #1 Oak Cliff Family Life Academy (20-3). Then the following Monday, the Lady Kats met the #1 Argyle Lady Eagles (24-0). The Wildcat fell 94-53 while the Lady Kats lost 84-56.
Lady Kat Basketball …
The Lady Kats are now 25-6, 2-0 for the year. Jayla Jackson Allen and Reagan Jackson led in scoring in the Argyle game with 20 and 17 points.
This coming Friday, January 14, the Kats will continue district play against Irving Ranchview (4-9, 1-1). Kennedale and Ranchview have had two common opponents – Oak Cliff Faith (Kennedale won, Ranchview lost) and Williams Prep (both won with Ranchview by forfeit).
Game time is 6:30 pm.
Wildcat Basketball …
In the game against Life, Wildcats Jordan Miller had 12 points, Tyler Choice with 10, Christion Whitaker 8, Breylen Harris 6, Austin Pickett 4, Hunter Limbaugh 3, and Landon Brooks 2.
It was not a good two-game streak for the Wildcats, as the Cats, followed up the Saturday game loss with one on Tuesday versus Glen Rose (16-4). And, this one probably hurt more because it was by just one, 49-48. Kennedale is now 18-5 for the year.
That game went something like this – the Cats won the first two quarters by one, Glen Rose tied it up in the third by winning by a margin of two, and then the Tigers picked up the win by the margin of one.
For the game against Glen Rose, both Wildcats Jordan Miller and Christion Whitaker had 12 points, Austin Pickett 8, Tyler Choice 7, Rishaun Gipson 6, Breylen Harris 4, Landon Brooks 2, and Tristan Lewis 2.
Kennedale now returns to district play with a record of 1-1. Up Friday, January 14, is a visit to Irving Ranchview. MaxPreps has Ranchview's record as 9-13, 2-1. Both Kennedale and Ranchview have lost to Oak Cliff Faith and both have wins over Williams Prep.
Game time is 8 pm.
Directions for Friday games …
Ranchview High School is located at 8401 Valley Ranch Parkway E, Irving, TX 75063and is approximately 32 miles from Kennedale High School. Directions