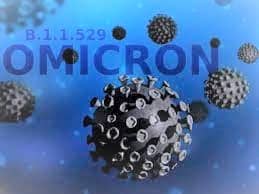 Will it ever go away? Two years and counting and yet another version is now making an impact locally. This article includes the current status of Kennedale ISD.
Good news …
The good news is that it seems to be a weaker version of the original and those who are vaccinated are much, much less affected. And in those places in other parts of the country that it has hit earlier, it seems to be peaking with caseloads dropping.
Bad news …
The bad news is it hit the North Texas area in December and has yet to show a peak.
The Star-Telegram has reported the following.
"So far this month, the county has repeatedly set new pandemic highs for positive test rate, with a seven-day average rate above 36% by Thursday. Before the omicron surge, the previous highest rate was about 31% in January 2021."
Those most vulnerable with this version are the unvaccinated, those with serious underlying conditions, and, more children, although the numbers are small, are showing up in pediatric hospitals.
Texas Gov. Greg Abbott and his office are still saying that vaccination is the best defense against the virus.
Unfortunately many Texas, especially in Tarrant County, are toughing it out and have not gotten the recommended shots including boosters.
At this time Tarrant County, besides adding additional testing sites and encouraging vaccinations, has no plans to increase restrictions.
Schools are being challenged …
School districts are doing their best to stay open in this latest surge. Some have closed affected campuses for a few days to do deep-cleaning, but most are trying to work through the recent outbreak.
There are many who are saying that even with the current outbreak, students are better off in the classroom. This along with schools following best practices and vaccinations for those who qualify seems to offer the best alternative for home, work, and school.
Kennedale ISD updated data …
Kennedale as of January 7, has reported a total of 27 active student cases with 216 recovered along with 14 staff cases with 57 recovered. This is out of an approximate total of 2880 enrolled students and 412 employed staff members. Kennedale ISD had five campuses.
On its website, the Kennedale ISD reports …
"Due to the current high COVID-19 community spread level, KISD is operating at YELLOW status. Operating status levels, restrictions, and guidelines throughout the school year will continue to be dependent on health-related circumstances in Tarrant County and our community as we continue to follow the guidance from our local, state, and national agencies."
Kennedale is currently in status level "Yellow" with the following in place…
RESTRICTIVE
■ Face coverings required.
■ Self-screening protocols.
■ Hand washing & sanitizer upon entry and throughout the day.
■ Electrostatic spraying of buildings and cleaning protocols will continue.
■ PPE & operational modifications provided for all students.
■ Special considerations for students with special needs.
■ Transportation provided but students required to wear masks.
■ Visitors by appointment only.
Unvaccinated and not sure what to do?
Talk to those you trust. If you decide to get vaccinated, it is not too late to get a shot and there are places that don't have long lines. Call your doctor, go to your local immediate care center, or check with Tarrant County Health Department for locations and times.