by Debbie Villagomez
I am so, so thankful to have had the opportunity to come to Austin for two days, visit the Capitol, lobby and advocate for Kennedale ISD, and meet with multiple House Representatives, Public Education Committee members, and a Senator.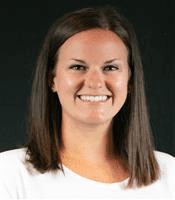 It's one of my favorite and important aspects of being a Trustee – advocating for public education and standing up for what's right. It was amazing to see almost 150 School Board Trustees and Superintendents with the Texas Association of Midsize Schools all meet with many of our legislators and fight for our educators, our students, and our communities. And that was just today!
Many, many other districts came earlier this week to advocate and do the same thing. During our multiple meetings, we discussed a myriad of topics ranging from allocating public funds, issues with school vouchers, the infamous HB4545, and repercussions to lax truancy laws among other things. It was a long and exhausting day, but, many new relationships with our legislators were forged.
Now, we wait in anticipation of what comes of the 88th Legislative Session. Very proud of our district and so thankful for all of the Trustees that took time out of their busy lives to advocate for these very important issues. So honored to serve alongside them.
Thank you, Darryl Owens, Sean Glovier, Esteban Cerda, María Cruz-Pérez (KISD SCHOOL BOARD) and Superintendent Chad Gee.
And thank you to all of the KISD staff that shared your candid concerns with me – I loved getting to share your perspectives with our legislators.
I encourage anyone reading this to reach out to your legislators about issues that are most important to you!