By Danny Wilcox, KHS Outdoor Education Instructor
The range is set up and ready to go for archers tomorrow who will be competing in the 2023 Garrett Hull Memorial Scholarship Tournament. More about Garrett Hull.
A $1,000 scholarship will be awarded to the top high school male and female archer of the event in memory of Corporal Garrett Hull. We as a program can not thank the community, the JH staff, parents, and the Hull family enough for allowing us to host this event for kids in grades 4-12 across the state of Texas.
A special thanks to the Kennedale Rotary Club for issuing the scholarships to the winners on behalf of the Hull Family and Kennedale Archery.
Flights begin at 8:00 am Friday and run through 9:00 pm. On Saturday, Flights begin at 8:00 am and will end at 7:00 pm.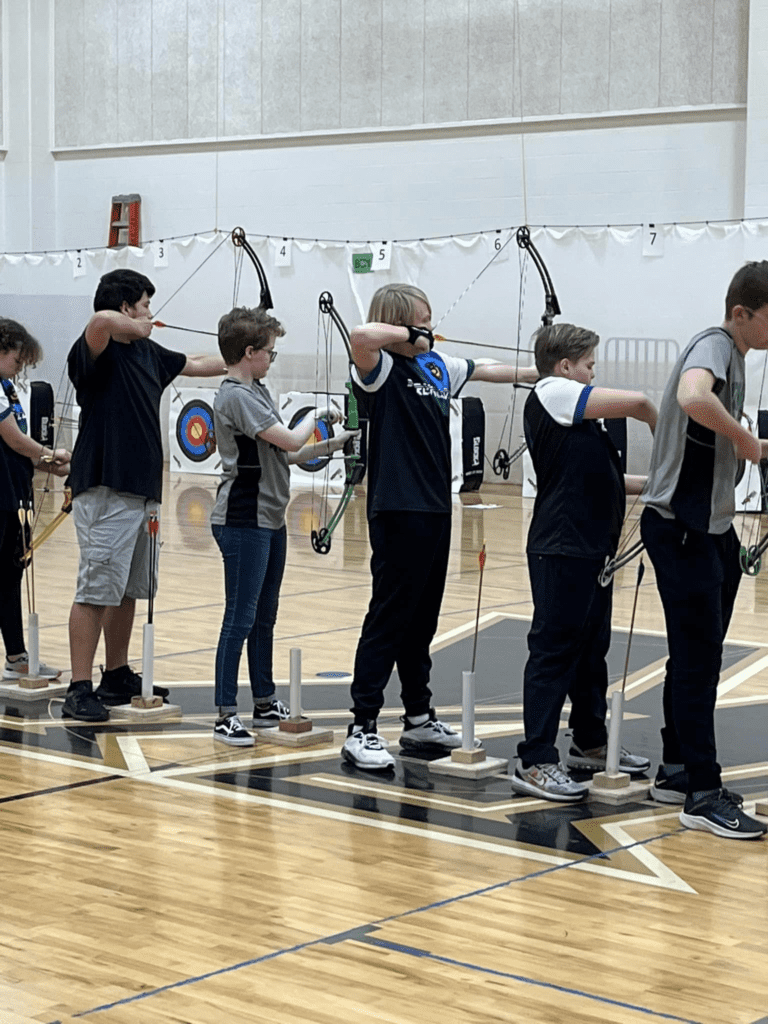 There is no charge for admission for spectators. While you are there, stop by the concession stand and support the KHS Aristocrat Dance Team by purchasing g your favorite drinks and snacks. The tournament kicks off at KISD Junior High School.
Both KHS teams qualify for the state tournament in Belton seeded #8 …
It is official Kennedale HS archery qualifies both teams for the State Tournament to be held in Belton at the Bell County Expo Center on May 22nd and 23rd.
The number of archers in NASP is still growing every year in Texas. Only the top 69 high school teams in the state qualified for state this year. 19 schools with full teams did not qualify, as well as multiple other HS teams who did not have the 12-person minimum. For those schools, the Texas State Coordinator has elected to let individuals into the state only if they finished in the top 100 male and female archers at the HS level.
"When we first started competitive archery 8 years ago, these archers led the way for year 1. It is amazing to sit back and look at just how far the program has come in 8 short years. This year, we have had 7 different [archers] so far [to] break the 280 mark and the best is yet to come!"