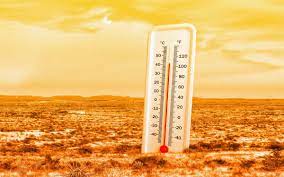 It has been hell in Texas (in the biblical sense – a place of perpetual fire where the wicked are punished). Hopefully, for the sinners among us, you know all the other people besides you and I, have had sufficient heating and the oven range can be turned down to a more modest Texas level, say upper 90s.
Next week has promise. Be good you sinners.
Road construction everywhere!
The City of Kennedale's street projects on the city's west side have seen some positive progress since spring. Traveling down the refinished side streets of Broadway, 5th and 4th street are smooth goings for the local residents. The County helped when it finished the bridge/curve projection on New Hope.
The West 3rd Street resurfacing is one-third finished with the rest set for the end of October.
Those on the east side of the highway may be a little bit envious especially on and off of Mistletoe Drive where water damage has nearly destroyed the road surfaces.
Sublett Road …
The Sublett Road project has finally started back up! Not sure what the new completion date will be now. But the months-long shutdown of all activity this summer was due in part to a need to go back to the drawing board. Apparently, the flood control or overflow collection area was in the wrong place in the original drawing. New drawings have been made by the engineers and the backhoes and excavators are back working. This is a City Arlington street projection. Originally this was a 4/5 month projection, now it may be late in the year before it is finished.
Southeast Connector …
The 287/I20/820 "Mash-up" is a TxDOT project and has definitely reached the level of full-blown construction in all directions. No completion date is in the near future (4 to 5 years out). The best that can be done is to say a little prayer and use the restroom before you head out.