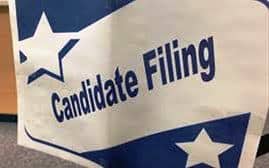 Filing Update:
Councilman Gary Mitchell has submitted his paperwork to run for re-election in place 2.
Current Mayor Linda Rhodes has submitted paperwork to run for her former Council seat, Place 4.
‐‐—-‐——————————
Individuals who have filed for office to date:
Mayor: Jeff Nevarez
Place 2: Gary Mitchell
Place 4: Linda Rhodes
February 19th is the last day to submit paperwork.
The election will be held on Saturday, May 7, 2022.
Early voting will begin on Monday, April 25, 2022.
Find out more here.