Recently the Austin American-Statesman published an article about graduation ceremonies at UT-Austin (May 7, 2023).
According to the newspaper the University of Texas held its 140 commencement on May 6, 2023, where it "awarded 7,907 bachelor's, law and professional degrees, as well as 2,746 master's and doctoral degrees."
The article author, Megan Menchaca, wrote, "The graduating Longhorns experienced several major challenges throughout their time at the university, including the COVID-19 pandemic, which disrupted their lives, and multiple winter storms that knocked out power for many students for days, but they overcame them all on their journey to obtain their degrees."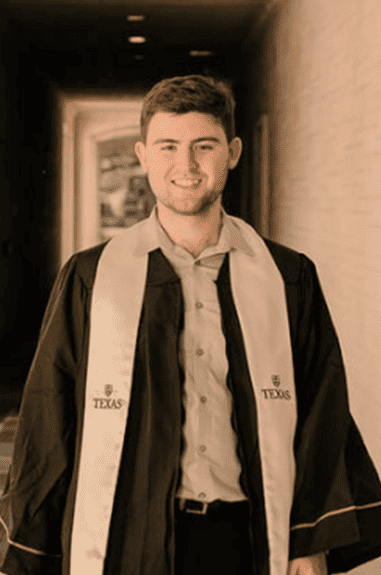 The article went on to quote a 2019 graduate of Kennedale High School from his speech to the graduating class of 2023.
"While it often felt like the world was falling apart, we continued to complete assignments, (go) to student organization meetings and (do) other things that connected us," Leland Murphy, UT's student body president, from Kennedale, told graduates Saturday. "Through all of it, though, the class of 2023 stuck together."
The following is more on Leland as reported by the Kennedale News.
Murphy is part of the UT Class of 2023 and has been accepted to do graduate work at the LBJ School of Public Affairs.
While at UT Austin, he served as the President of the UT Student Government; was a member of the UT Faculty Council; and, was part of the UT Liberal Arts Honors Program while pursuing a Public Policy Certificate. He also worked as a Resident Assistant.
Murphy was an accomplished student while at KHS …
At Kennedale High School, Leland was a member of the National Honor Society and the National Spanish Honor Society. He was in the Top Ten Percent and on the KHS Academic Region team for 3 years straight. Murphy served on the City of Kennedale's Youth Advisory Council as Chair and was the Student Council President as well as the Senior Class Vice-President. During his senior year, he received a 4-year scholarship to UT.