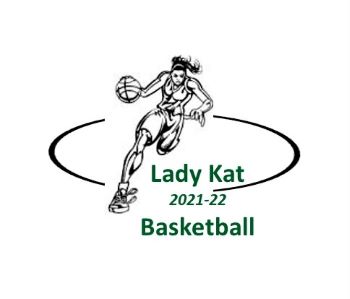 Last Tuesday, the #12 Kennedale Lady Kats (15-4), playing on the road once again, demonstrated their scoring power in a win over 5A Crowley 55-46.
In their 5th away game in as many days, the Lady Kats looked ready to put away the Lady Eagles from Crowley early when Reagan Jackson (JR) scored the first points with a 3-pointer, and the Kats when on to take a 13-5 lead in the first.
Crowley surges …
Crowley (5-5), however, was not going to go down that easy and almost matched the Kats point for point in the 2nd quarter 12 to 11. That still left Crowley behind 25-16 after the Kats' Jayla Jackson-Allen (SO) hit a 3-pointer just before halftime. But the Lady Eagles, not finished yet, put on a show in the 3rd with a huge 22-8 run. That run gave the Lady Eagles the lead at 38-33 and seemingly the game mojo.
Kats show their poise …
Down by 5 in the 4th, Kennedale's confidence came into play and steadily the Kats regained control of the game. The Kats matched Crowley's run in the previous period with one of their own by outscoring their opponent 22-8. Kennedale won going away, 55-46.
Game stats …
For the game, Lady Kats Reagan Jackson (JR), Jayla Jackson Allen (SO), and Kenzie Jackson (FR) led with 16, 15, and 12 points.
Overall, Kennedale led in rebounds 46-40, assists 7-6, steals 10-8, blocks 3-2 while hitting 33% of their shots (Crowley 29%), 30% of 3 pointers (Crowley 20%), and 70% of their free throws (Crowley 46%).
Kenzie Jackson (FR) now has two consecutive double-doubles the first against Byron Nelson with 19 points/17 rebounds, and Crowley with 12 points/10 boards.
Tonight's game …
Kennedale for a change has the opportunity of playing at home tonight, Friday, for only the second time this season. The Lady Kats will be hosting the Lady Bearcats from 5A Aledo. Game-time for varsity play is 6:30 pm at Kennedale High School.
So far this season, Aledo has wins over 3A Brock (5-5) 33-30, 4A Bridgeport (11-1) 42-35, and 6A Weatherford (1-6) 57-43. Their losses have been to 4A Argyle (13-0) twice 69-37 & 57-32, 5A Trimble Tech (4-6) 51-50, and 5A Northwest (6-3) 52-29.