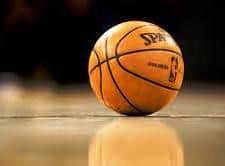 Correction in time of the game against Summit International is 6 pm at KHS this Tuesday.
Last Friday evening, the Kennedale Lady Kats (17-5) overwhelmed 5A Burleson 53-38. It was the 14th win against larger class schools (5A and 6A) so far this season as opposed to just 2 losses. In the most recent Texas Association of Basketball Coaches (TABC), the Lady Kats are ranked #9 in Class 4A statewide.
Kats stole this one …
It was an even game in a lot of ways according to the reported stats. Kennedale had 31 rebounds to 32 by the Elks; assists 9 to 8; blocks 2 to 1; and, free throws percentage 67% to 67%. However, two stats told a different story – total point points scored and steals. The overall score has already been mentioned but it was the steals that helped destroy the Lady Elks game. Kennedale recorded 19 steals to just 7 by Burleson.
The top scorers for the game were Jayla Jackson Allen (SO)with 26 points and Peyton Landry (JR) with 11.
District play begins …
Kennedale will start district play Tuesday evening with a game against Arlington Uplift Summit International Leadership Prep. The game will be played at Kennedale High School with the varsity set to play at 6:00.
On Friday, December 17, the Lady Kats will continue district play against Dallas Williams Prep. This game is set as an away game. Directions to the school at 1750 Viceroy Dr, Dallas, TX 75235
Kennedale plays in District 10/4A which this year for women's basketball includes Summit International Prep Skyhawks, Dallas Uplift Williams Prep Falcons, Oak Cliff Faith Family Eagles, Irving Uplift North Hills Preps Falcons, and Irving Ranchview Wolves.