With a complete list of holiday city events …
Kennedale, TX – The City of Kennedale will present the 23rd Annual Christmas Tree Lighting and new Kennedale Hometown Christmas celebration at TownCenter Park on November 26th, featuring festive music, local vendors, food trucks, toasty s'mores, and, of course, our Christmas Tree Lighting and a visit from Santa!
For the last 23 years, Kennedale has welcomed the community together to bring in the holiday season. This year, the celebration is going to be even more exciting and provide activities in TownCenter Park for the community to enjoy every weekend leading up to Christmas.
"The holiday season is quickly approaching and many people are reflecting on the good times with family and friends," said Kennedale City Manager Darrell Hull. "When I think of the holidays as a child, I have joyful thoughts of gathering with family, sharing food, love, and affection, and having lots of fun. These are memories that the City of Kennedale wants to be a part of – building new traditions and being a part of your memories of joy and celebration."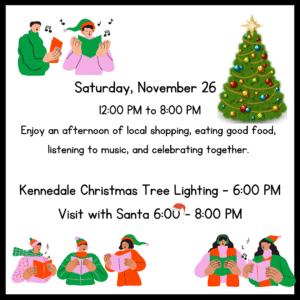 Beginning November 1st, the lights decorating TownCenter Park will be on for everyone to enjoy, all the lights except the new 38-foot tall Christmas Tree! On November 26th, the community is invited to celebrate together from 12:00 pm to 8:00 pm to officially welcome the holiday season, share time with one another, and enjoy music, shopping, and toasty s'mores.
The Kennedale Hometown Christmas celebration will continue on November 27, with music and lights in the park from noon until 5:00 pm.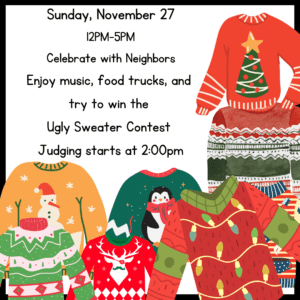 Every Saturday until December 17, there will be events for the community to enjoy.
Plan for a fun time at Santa's Workshop where there will be ornaments to decorate for the park, cookies to frost and eat, and kids will get help writing their letters to Santa. There is even a mailbox for mail going to the North Pole!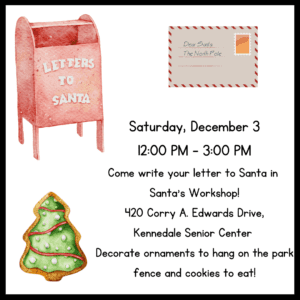 On December 10th, come watch a Grinchy movie in the park on the pavilion screen from 6:00 to 8:00 pm.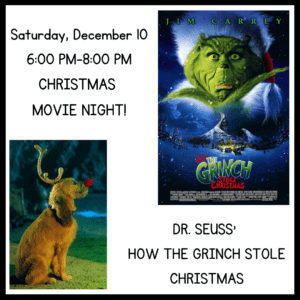 Finally, the weekend of December 17th, shop for those last-minute local gifts and stay to watch a live performance of A Christmas Chaos by the Kennedale Theater. Vendors will be available from noon until 6:00 pm and the play starts at 7:00 pm.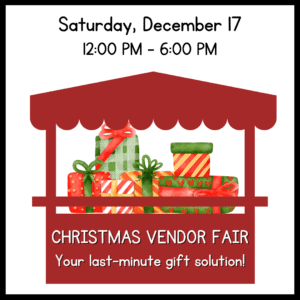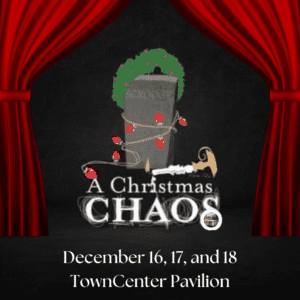 A full list of events can be found at www.kennedalehometownchristmas.com.
Kennedale is a small community of about 10,000 residents, southeast of Fort Worth, in Tarrant County. Residents enjoy a slower pace of life in a quiet community just minutes from DFW International Airport, world-class shopping and sporting events, and the rich cultural districts of Fort Worth and Dallas. The City of Kennedale's hometown feel comes from the tight-knit community, quality school system, convenient location, and rich history. In Kennedale, "You're here, Your home."