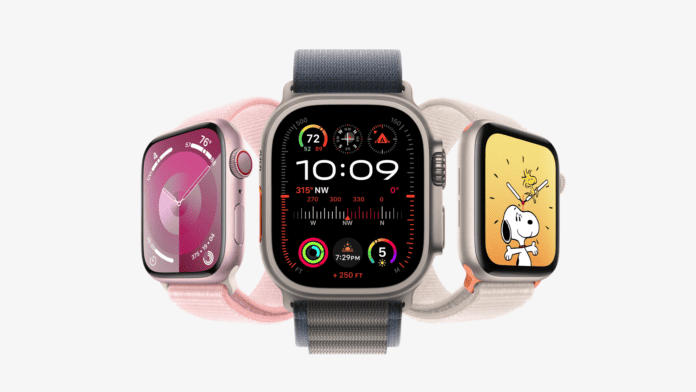 By Andrew Utterback 
Apple started off their keynote with two new Apple Watch models: the Series 9 and Ultra 2. 
The Series 9 retains the same design, but now features the S9 chip, which actually brings quite a few new features. We get 60% more transistors compared to last year's S8, which enables smoother animations and on-device Siri.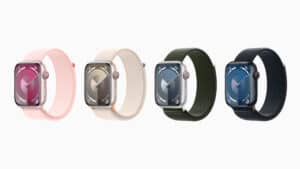 The display of the Series 9 can now hit up to 2000 nits of brightness (2x the Series 8), and go down to as low as 1 nit.  It features the second gen UWB chip for precision finding your iPhone without using the alarm finding feature. It has the same 18 hour battery life and an entirely new way of interacting with the watch. 
Apple has introduced Double Tap, which allows you to tap your index finger and thumb together to trigger watch features. By measuring hand movement and blood flow, the Series 9 can respond to your "Double Taps" by triggering different actions in different apps. You can pinch to stop an alarm, answer a call, etc.  As an Apple Watch user this is actually something I can see myself using every day, especially the timer stop action.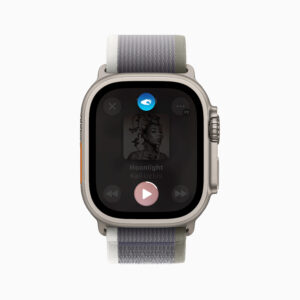 On the adventure focused side of the Apple Watch lineup, the Ultra remains almost unchanged. We get the same S9 chip, a new display with a peak brightness of 3000 nits (up from 2000 last year), and the same 36 hours of battery.  No new design changes, and no rumored black color option.
Overall, Series 9 is a fairly solid year over year upgrade, although the Ultra 1 users should not be compelled to upgrade. 
Apple also announced the iPhone 15/15 Plus, and the iPhone 15 Pro/Pro Max. Go check out my articles recapping both of those posted on the Kennedale News right now.