Correction made in the article to correctly identify Nathan Cox
by Coach Danny Wilcox, KHS
It was a great Saturday for the Kennedale HS Bass Fishing teams at the Lake Lewisville THSBA Metroplex Division Tournament.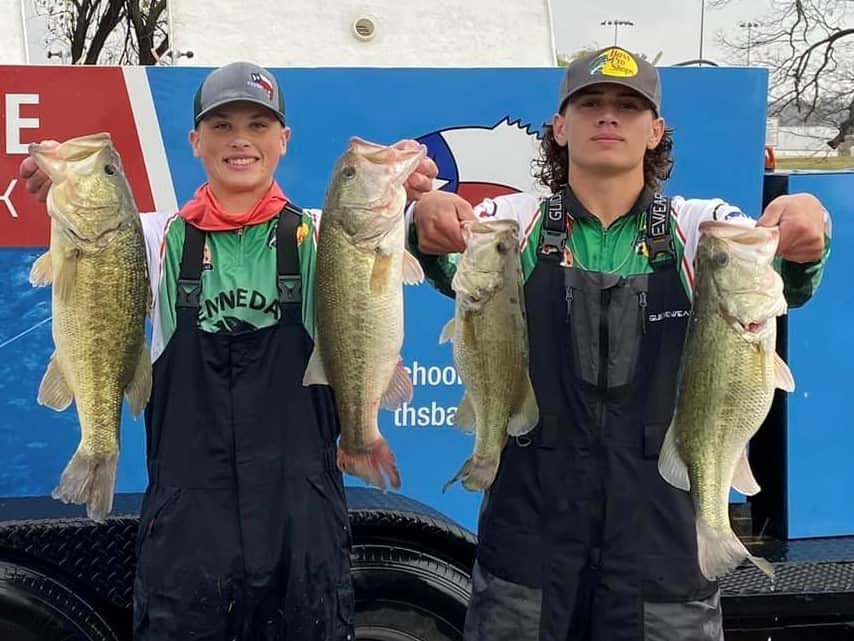 There was a total of 176 teams competing, and Kennedale had entered two teams. Both teams finish in the top 5 and in second place overall as a school.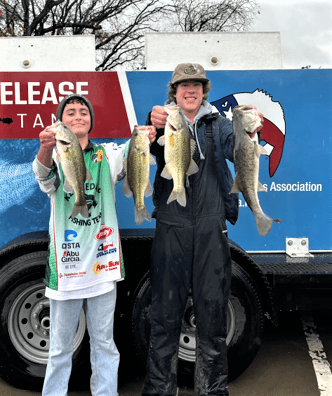 Finishing in 2nd place overall by about a half-pound was the team of Coleton Richardson and Zeth McGough. They had a total catch of 18.47 pounds.
This earned them each a $200 gift certificate, and team plaques, plus they will split a $1,000 scholarship.
Finishing in 5th place overall with 10.43 pounds were Brendan Heutzenroeder and Nathan Cox.
They received $150 Academy gift cards and team plaques.
Both teams gained multiple points toward the Anglers of the Year and qualifying for the Regional tournament.
Thanks go out to the boat captains for their continued dedication to the kids, and to the parents who along with the kids have all worked together to allow this to happen.
Congratulations on catching some great bass on a cool, rainy day!