The Kennedale Wildcats, now 28-7, conducted business on Tuesday and defeated the Young Men's Leadership Academy of Fort Worth, 71-40. YMLA finished their season at 13-15, 7-5.
Nice win and the first bi-district win since 2020 …
The Wildcats jumped out to an early lead with two 3-point shots, by Pablo Agosto-Vega (Jr)and Breylen Harris (Sr). With the strong underneath game of Landon Brooks (Jr), the Cats pushed it to 14-2 before the YMLA got the hot hand, rolling off 7 unanswered points. It was still the Cats on top at the end of the Q1 at 17-9.
And, that is how the game went. Midway through Q2, the Wildcats had built a 33-16 lead. At halftime score was 41-25. Q3 brought some concern as the Kennedale went dead cold and couldn't score a point until halfway through the quarter. YMLA was able to make up ground on the Cats cutting the earlier double-figure Wildcat lead to just 10 points.
By the time the final quarter rolled around Cats, thanks to their strong early work, still remained in control of the game, 56-37. The Wildcats then gassed it to outscore YMLA 15-3 in the final period for the 31-point win.
Ten Wildcats scored in the game led by Landon Brooks (Jr) with 17 points. Tristan Lewis (Jr) added 14 points and Destined Mason (Sr) came off the bench for 10 points. Harris and Lewis finished with 7 points each. Austin Picketts tossed in 6 while Jacoby Lovings (Fr) added four more. Tyler Choice (12), Isaish Salas (Jr), and Emmanuel Okewole (Sr) each added 2 points for the win.
UIL HS Basketball State Championship Tournament – AREA ROUND Kennedale vs Anna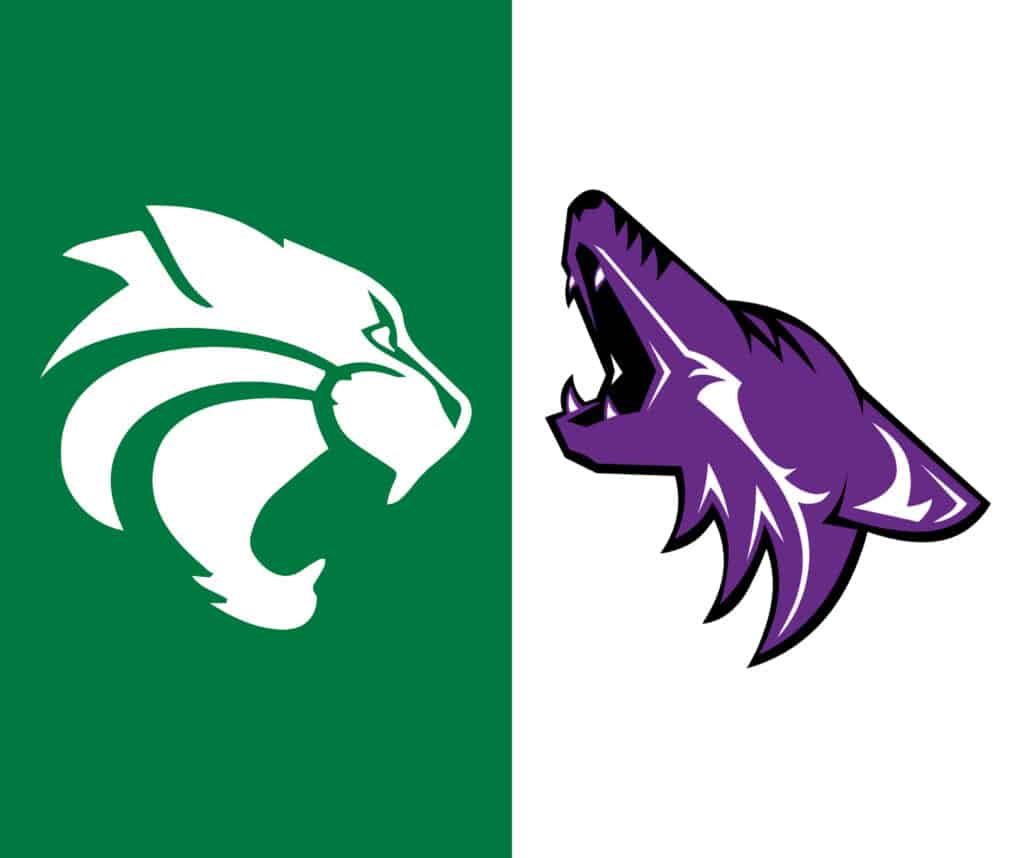 The second round game will be played at Coppell High School (185 W Parkway Blvd, Coppell, TX 75019), Friday 24, 2023, at 7 pm. Click to see playoff bracket 4A Region 1&2, Click to see all UIL Boys Brackets
The Anna Coyotes are 21-8, 9-1, and considered the #2 seed out of District 11, although they finished the season along with Aubrey (28-5) at the top of the district with identical 9-1 records. The Coyotes are currently on a 6 game winning streak which includes a final regular season win over district rival Aubrey.
MaxPreps puts Kennedale at #18 in Class 4A and Anna at #21. However, the Texas Association of Basketball Coaches (TABC) has Anna ranked #12 while Kennedale does not make the top 25 list.
Common opponents this season …
Anna and Kennedale have had 5 common opponents this season. Both defeated Ranchview (K 63-45; A 66-45 & 56-34), Celina (K 81-72; A 67-44, 56-53), Whitesboro (K 80-40; A 81-30), Godley (K 71-35 & 80-37; A 81-34). Kennedale lost to Aubrey 75-65 while Anna split with Aubrey losing 60-55 and then winning 66-62.
Kennedale enters the game with a chip on its shoulder …
While Kennedale may be considered the underdog in this game. It has more than that to motivate it to win. It was Anna, who last year, knocked the Wildcats, then 26-6, 8-2, out of the playoffs in the first round with a four-point loss, 54-40. A year earlier Anna finished Kennedale's year with a 73-68 defeat, also in the first round.
On the team in the 2022 loss were Tristan Lewis, Emmanuel Okewole, Landon Brooks, Tyler Choice, Breylen Harris, and Austin Pickett. It will not be a 3-peat if this group of Cats has anything to say Friday night.