The Friday night game against district rival, the Alvarado Indians, started as expected. Both teams were tight as it took several trips down the court before anyone hit a basket. But it was the Indians who scored first and then took the lead twice more in the first quarter at 6-4 and then 8-7.
Three leads in the entire game …
Those were the only leads that Alvarado would have in the game, all came in Q1. The Wildcats claimed the lead at 10-8 and never looked back. The Wildcats had a 15-point lead in the Q2 just before the half ended with the Cats up 32-20. In the second half, Kennedale would increase their margin to 17 points. The closes that the Indians came in the game was within 12 points late in the Q4. Kennedale won by 14.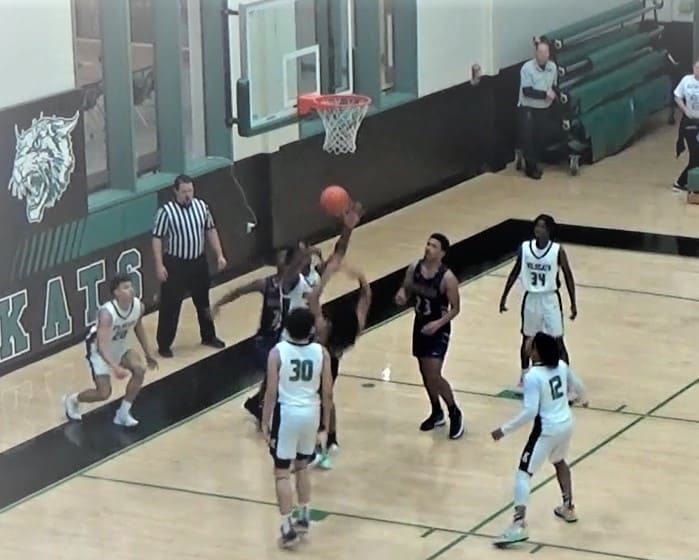 Kennedale led in all phases of the scoring game – outshooting the Indians from floor 46% to 35%, winning at the free throw 62% to 35%, and sinking every other 3-point attempt while Alvarado scored only one in every five attempts.
Sets up final battle for #1 in district …
Alvarado lost for only the fourth time this season and fell to 27-4 and 8-2 in the district. Kennedale's win helps avenge an early overtime loss to the Indians and propels Kennedale to the top of the standings. In their way to gaining an outright title is Life Waxachachie. Life has played one more district game and is now 9-1 while Kennedale is at 8-1. However, the Cats own an early victory over Life, 52-42.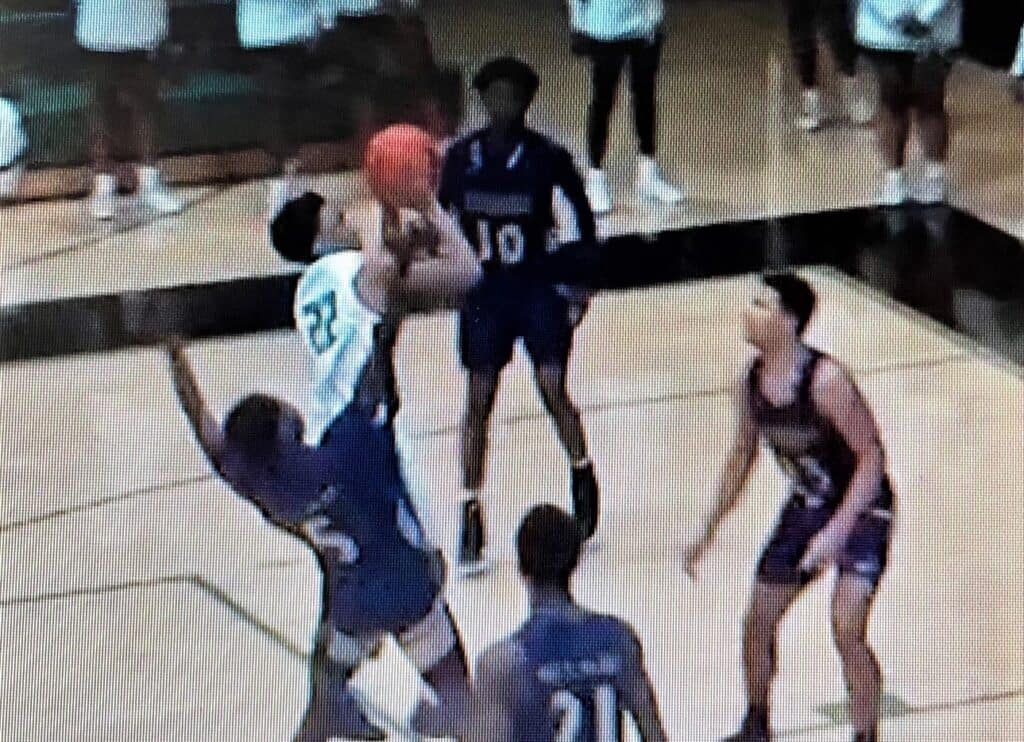 Kennedale (26-6) and Life (25-8) will face off Tuesday night at Life with the varsity game set for 7:30 pm. Win it and the Cats will sit alone at the top of District 10/4A standings.
This week, MaxPreps has Life Waxahachie at #15 in Class 4A in Texas, Kennedale at #16, and Alvarado at #25. Previously, Life was #14, Kennedale was #16 and Alvarado was #22.
Stats from the Alvarado game …
Players …
#32 Landon Brooks (Jr) led Kennedale with 17 points along with 12 rebounds, 3 steals, and a block.
#30 Pablo Agosto-Vega (Jr) came up with 16 pts with ten points from two 3's and going 4 for 4 in free throws. He collected 4 rebounds.
#22 Tristan Lewis (Jr) added 12 pts along with 3 rebounds and a steal.
#20 Breylen Harris (Sr) had 7 pts and 3 rebounds and 1 steal.
#34 Jacoby Lovings (Fr) with 4 pts and 3 rebounds;
#14 Ruben Rivera Agosto (Jr) 3 pts, 4 rebounds, and a steal;
#12 Austin Pickett (Sr) and #44 Noah Biles (Jr) each with 2 pts while Biles snatched one to add a steal; and,
#54 Destined Mason (Sr) came down with 4 rebounds in the game.
Score by Quarter:
Q1 K 14-10; Q2 K 32-20; Q3 K 47-32; Q4 K 63-49
Team Stats (Kennedale/Alvarado)
Rebounds 36/38; Assists 8/3; Steals 8/9; Blocks 1/2; FG% 46/35; 3Pt% 50/20; FT% 62/35