Information in this article provided by KHS and Phil Oakley
Mr. Phil Oakley is currently in his "post-retirement" job as a Special Education Paraprofessional at Kennedale High School. He assists students each day with improving their reading and writing skills. This is his first year but he is still enjoying it six months later.
He brings a lot to the table …
Oakley is a novelist and veteran journalist with experience in the motion picture industry. He is a retired regional executive with The Walt Disney Company (ABC News), a former director of the Louisiana Film Commission, and a retired editor with the Dallas Morning News. He covered presidents and presidential campaigns beginning with Lyndon Johnson and ending with George W. Bush. He was a television and radio anchor and reporter with national awards from Columbia University, the Radio-Television News Directors Association, and the National Headliner Award program in Atlantic City. He began work on his first novel in 1964 while a student at the University of Texas at Austin. In all, he has written seven novels.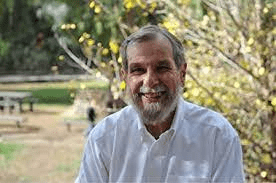 As a 21-year-old he was able to give a first-person account of the 1966 Farmer Workers March in Austin, Texas that was led by Cesar Chavez. Note: For the younger generation, he was a historical American labor leader and civil rights activist that for some was a folk hero and a symbol of hope but for others, he was a troublemaker and a labor agitator. His most notable period was the 1960s and the 1970s.
The materials Oakley collected during that time including reports and photos were donated to St. Edward's University in Austin. The digital collection also includes an interview he gave fifty years later on September 11, 2016, when he was invited to speak at St Edward's U to celebrate the anniversary event. To find out more about his reminiscences and see a collection of his photos taken, click here.