Kennedale Historical Society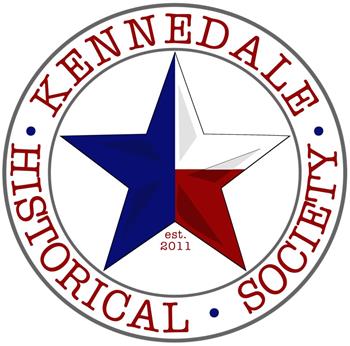 "1943 – Fort Worth Police Detective W. H. Bryant were among several lawmen that raided a house in Kennedale. Bryant is holding a coat displaying a fake police badge that was confiscated. It was common for gangsters of the day to have fake badges."
After further research on this, KHS found a distant relative of the family who owned this farmhouse, who remembers growing up hearing his Mom tell this story. Below is his historic account of when this happened.
"Well, I went through some of my 'stuff' and this is about the raid on my Grandfather Rayburn's farm on J. R. Hawkins Rd and S. Joplin Rd. The boys were sent there by a great uncle who was a gambler and kinda shady. They said they needed a place to stay and would work for room and board. They used aliases and kept their true identity a secret. They were very polite and paid some as well as helped on the farm."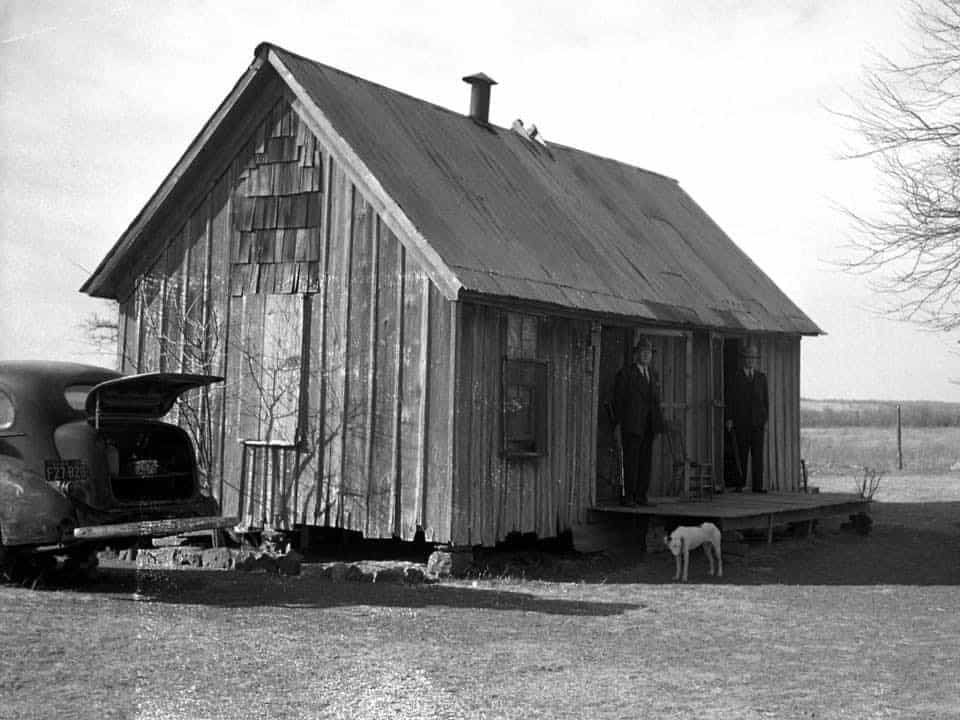 Where it says they were captured '12 miles … from Kennedale', should read '1.2 miles … from Kennedale.' My Mom said they were captured on Eden Rd.
Pete Norris told the authorities that they used false names and pretenses and that the Rayburns didn't know their identities, so weren't charged. The older boy, Thomas N. 'Pete' Norris eventually went to Alcatraz. The younger one, Jean Paul Norris, known as 'the Smiling Killer' was shot to death in a gunfight with Fort Worth Police and Texas Rangers up by Saginaw about 1955. Both brothers are buried in Healdton, Oklahoma.
From the article;-Norris who was on the FBI's most wanted list, was captured about 12 miles southeast of Kennedale, after a chase by city detectives, FBI agents and Texas Ranger. The No. 1 'badman' was given 436 years for robbery and murder in Fort Bend, Richmond and Houston in 1936. Published in the Fort Worth Star-Telegram morning edition, February 24, 1943.- https://library.uta.edu/digitalgallery/img/20058470
Thanks to William "Kent" Austin for this missing piece of history!