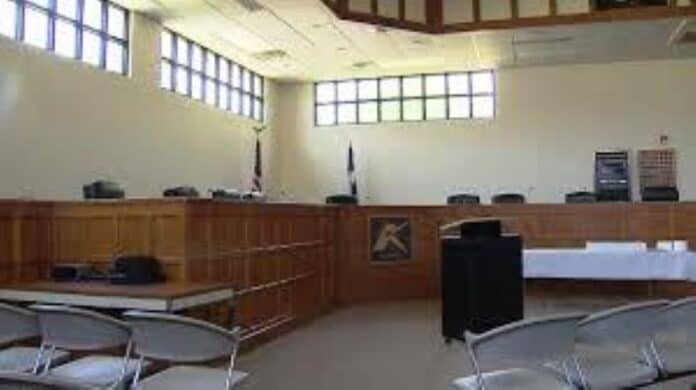 The last regular meeting was on November 15. You can view past meetings on the City of Kennedale, TX 76060 – YouTube. Below is a brief recap of the meeting from information provided by the City of Council and edited by the Kennedale News.
In work session:
Update on the Alta 287 Apartments (located at 3100 Joplin Road, between the Alberston shopping center and the Steeplechase subdivision).
Review of Dunaway contract that would update the UDC (Unified Development Code) with the ordinances already approved and devise the new comprehensive plan.
Reports and announcements:
Swearing in of Firefighter Michael Pettitjohn and Police Officer Thomas Major.
Consent agenda:
Approve a resolution authorizing the City Manager Darrell Hull to sign an Agreement for Mutual Aid in Fire Protection and Emergency Medical Services with Tarrant County
Approve a resolution, supporting a grant application by the Police Department for Thermal Imaging Technology. (Thermal imaging uses a sensor to convert the radiation into a visible light picture. Not only does this picture help us identify objects in total darkness, or through dense smoke, but the sensor information can be used to measure temperature differences as well).
Items for individual consideration:
Approve as sole source, to Millican Well Service LLC, for $51,303.50 on repairs to the well pump on T-2.
Appoint Austin Degenhart as Mayor Pro Tem. (The City Council members elect one member as Mayor Pro Tem to preside over meetings in the Mayor's absence. The Mayor Pro Tem retains the right to vote).
Approve a brush truck for the fire department for $168,462. (These are usually smaller vehicles that respond to wildfires and have the ability to drive in rough terrain to respond to a fire or rescue. They also carry water extinguishers, shovels, and other equipment used by firefighters to fight grass fires).
Disapprove Magnolia Hills-Phase II. The motion failed 2-3. Magnolia Hills is located off the round-about located at Sublett and Wildcat Way (Treepoint Drive). Controversy exists around lot sizes (too small) and the need for additional entrance and its location. This was determined after a public hearing on Case #PZ 22-14 to consider action on a request for a zoning change from AG Agricultural to PD Planned Development for approximately 18.2 acres being part of tract 11 of the Oliver Acres Addition, part of lots 6 and 7 in the J.M. Estes Home Tracts, located at 1106 Kennedale Sublet Road, City of Kennedale, Tarrant County, Texas. Zoning case had been previously approved by the Kennedale Planning and Zoning Commission.
Special Meeting, November 30: The Council met to vote on an interlocal agreement with Tarrant County for road repairs. The agreement was approved 5-0.
Next regular meeting: December 20, 5:30 pm. Agenda
Current Kennedale City Council:
| Name | Place | Term |
| --- | --- | --- |
| Mayor Jan Joplin | Mayor | 2022–2024 |
| Rockie Gilley (since 2022) | Place 1 | 2021–2023 |
| Brad Horton (since 2022) | Place 2 | 2022–2024 |
| Kenneth Michels (since 2022) | Place 3 | 2021–2023 |
| Austin Degenhart (since 2021) | Place 4 | 2020–2022 |
| James Connor (since 2021) | Place 5 | 2021–2023 |
The mayor and five council members are elected at-large and serve two-year terms. There are no term limits.