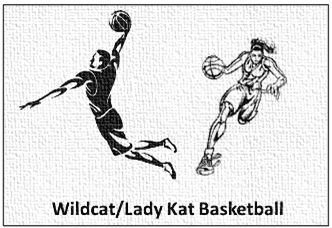 Kennedale High School Lady Kats crushed Dallas Uplift Williams Prep 99-1 on Friday. Top scorers for Kennedale included Reagan Jackson with 23 points, Kenzie Jackson with 19, Sarah Adejokun with 14 and Jade Pratt with 12.
Three days earlier the Lady Kats defeated Summit International Prep 92-2. The Kats are now 19-5 and 2-0 in the district.
Tuesday, the Kennedale Lady Kats continue district play at home with a game against Oak Cliff Faith Family Academy.
Faith Family at 11-7 will be the first challenge in district play so far. These two teams are expected to battle for the top two spots in District 10/4A. In Faith Family's first district contest, the Lady Eagles defeated Dallas Williams 100-6.
Kennedale and Faith Family have not played any common opponents this season except Williams Prep.
It is Senior Night for the Lady Kats. The game time for varsity is 6:30 pm at Kennedale High School.
Update: The Lady Kats are currently ranked #8 by TABC and #20 by MaxPreps in Class 4A.
The Wildcats (12-2) are scheduled to play China Springs away this Tuesday with the varsity game tip-off set for 3 pm.
China Springs is a 4A team out of District 18 with a reported record of 7-8. This year they have defeated Alvarado, Stephenville, and Lampasas (by one). Kennedale has also defeated Alvarado and Stephenville this season but lost to Lampasas (by one).
China Springs is just northwest of Waco and is approximately 1 hour and 40 minutes down I-35. Directions from Kennedale High School.
Note: Last week's game vs Waco La Vega, which had been on the team's posted schedule, was canceled at La Vega's request due to a conflict in their scheduling.