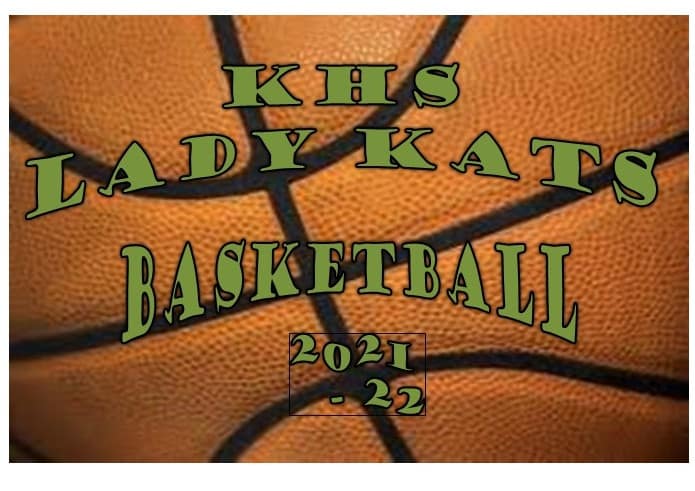 On Friday of last week, the Kennedale Lady Kats defeated 5A Aledo 58-45. Jayla Jackson Allen and Peyton Landry led with 19 and 12 points. Head Coach Rhonda Jackson credited teamwork and determination. Interestly, that now makes Kennedale 13-2 against larger 5A and 6A teams.
Battle of top 10 teams – #7 Midlothian vs #8 Kennedale …
Earlier this week TABC issued their new state basketball rankings placing Kennedale (16-5) as #8 in Class 4A and Midlothian Heritage (8-3) as #7. Tuesday evening those two teams met up and played in the kind of game that you would expect of good teams.
Heritage, as the visiting team, led after the first quarter 17-14 and increased their lead in the 2nd quarter by outscoring the Lady Kats 14-8. At halftime, it was 31-22 in favor of the Lady Jaguars. 
Many teams down nine points would be tempted to give up but Kennedale continued to fight, showing what Coach Jackson earlier call teamwork and determination. In short, the Kats were not quitting just yet.
The Kats gained two points on the spread as the 3rd quarter ended 47-40 Heritage. In the 4th Kennedale continued to run the court and again outscored the Jaguars 20-17. Despite their efforts, Kennedale could not overcome that 9-point deficit in the first half of the game.
Scoring …
For the Kats, Reagan Jackson (JR) topped all scorers with 25 points. Other Lady Kats with points included Jayla Jackson-Allen (SO) 15, Peyton Landry (JR) 10, Jayla Hervey (SR) 6, Kenzie Jackson (FR) 2, and Sarah Adejokun (SR) 2.
For Heritage, Ava Batty (FR) led the way with 17, Jerzie Bryant (JR) 16, Taysie Trejo (JR) 11, Grace Sweeney (SO) 8, Kora Huff (JR) 7, Ivy Preusser 3, and Elise Stafford (SR) 2.
With both teams dominated by underclassmen and ranked, this should be an interesting season for both, especially the playoffs.
Coming up district play …
Kennedale will play 5A Burleson this Friday at home and then will begin district play. First up is Dallas Williams Prep at Williams on Friday, game time at 6:30 pm.
Coaches this year are Head Coach Rhonda Jackson, Assistant Varsity/JV Tayla Vaughn, and Freshman Gary Burkham.