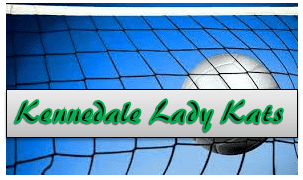 On Tuesday of this week, the Kennedale Lady Kat Volleyball team swept Hillsboro in 3 sets. The win was not surprising but it represented much more than a simple win.
The win secured Kennedale a playoff spot for the Lady Kats as a third seed. This kept the Kennedale Volleyball's playoff streak alive for 16 straight years.
The win earned a 5th straight winning season for the Lady Kat program. This year the Kats finished at 17-17. Kennedale's last losing season was in 2017-18 and then again in 2013-14.
The win also marked a remarkable comeback for the team from losing their first 10 games to going over .700 for the remainder of the season (17-7).
UIL playoff information …
In bi-district play for UIL, the first round of state playoffs, districts are matched with a neighboring district to cut down on initial travel time. It is also set that a #1 seed from one district will play #4 from the other district and correspondently a #3 seed will play #2 from the other district.
This means teams in Kennedale's district of 10/4A will play teams from District 9/4A from Fort Worth in first-round action using the aforementioned format.
Starting early next week, it will be #3 Kennedale (10/4A) versus #2 Young Women's Leadership Academy of Fort Worth (9/4A). In other District 10/4A matchups with District 9/4A, it will be #1 Godley vs #4 Western Hills, #2 Alvarado vs #3 Carter-Riverside, and #4 Ferris vs #1 Benbrook.
See more at UIL Playoff Brackets
Comparison Kennedale vs YWLA …
YWLA finished with a record of 15-6 and 10-2 in district play.
Kennedale finished with a record of 17-17 and 8-4 in district play.
Kennedale split matches with Alvarado while YWLA twice to #2 seed Alvarado (21-16, 0-3).
Both teams beat #3 seed FW Carter-Riverside (14-16, 7-4), Kennedale once in non-district play and YWLA twice in district play.
Kennedale has a 1-2 record against #1 seed Benbrook (24-12, 11-0) beating them once in non-district after losing twice in tournament play.
YWLA lost twice against Benbrook in district play
Game schedule, time, and place …
Tuesday, November 1, 2022, @ Burleson Centennial HS, 201 S Hurst Rd, Burleson, TX 76028. Game time is 6 pm.