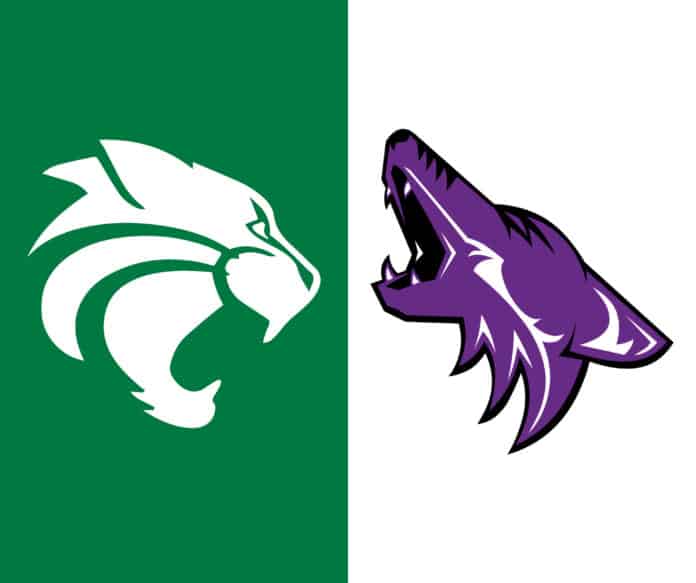 The Kennedale Wildcats are in the UIL State Playoffs Round One as a #2 seed out of District 10/4A. This is the Bi-District round which matches one district's top four against another district's top four, in this case, it is District 9/4A versus 10/4A.
In the first round, the #1 seed, Oak Cliff Faith Family of 10/4A, is matched with the #4 seed, Aubrey of 9/4A, and the #2 seed, Kennedale of 10/4A, plays the #3 seed, Anna of 9/4A. There is rarely any drama in the #1 vs #4 bi-district game. The more interesting game is usually the #2 vs #3 seed games. See playoff brackets.
In this pairing besides earning second place in the district standings, Kennedale does hold the edge. Kennedale is ranked #19 in Class 4A by Maxpreps while Anna is #40. Kennedale does have the better overall record at 26-6 and 8-2 in district play while Anna is 19-13 and 7-5 in the district. Plus, Kennedale and Anna played each at the beginning of the season with Kennedale walking away with the win, 66-43.
However, there is one mitigating situation that might be more leveling. Anna plays in a tougher district than Kennedale. In District 9/4A, out of the 7 team district, only two had seasons below .500, Gainesville at 10-21 and Sanger 8-22. In District 10/4A only two teams were above .500 ball. Kennedale 26-6 and Oak Cliff Faith Family 29-4 had the only winning seasons in the 6 team district.
The game is set for tonight, February 22, at 8 pm at Grapevine High School (305 Ira E Woods Ave in Grapevine). Directions from KHS. There is still time to buy tickets and attend the game (35 to 40-minute drive barring traffic issues). Tickets are available (Student $3.00, Adult $5.00) online here
This is a rematch game and Kennedale is eager to avenge last year's early boot from the playoffs.
Kennedale is coached by Head Coach Doug Groff, Assistant Coaches Matt Munson, Matt Casey, and Brandon Kelsey.