By Deanna Caroon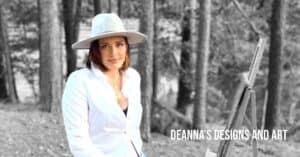 Hi, Ya'll! Let me first introduce myself! My name is Deanna, and I am so excited to reintroduce myself to this community. I am an Artist, Entrepreneur, Owner of Deanna's Designs and Art, mom, and military spouse, among many other things. I also happen to have several chronic conditions.  I grew up in Kennedale many moons ago and attended Kennedale Middle and High School. I moved away my freshman year, but the bonds, friendships, and sense of home I feel in Kennedale never went away. When I think of home, I think of Kennedale. I went on to marry my husband which recently retired from the USAF, as a Special Warfare Operator and has 13 deployments under his belt. We had two children together, my daughter is in college here in Texas at Texas Women's University, and my son is in high school at Heritage in Midlothian. We recently moved back to Texas after over 20 years away! Boy does time fly! We traveled all over the country, and abroad, even having both of our children in Italy! Never in my wildest dreams did I think this little Texas girl would live in a place like Italy! We lived there for about five years and would only travel back to the USA one time a year. Talk about hard, and amazing at the same time. I had no idea what I was doing as a mother at that time, so I purchased every baby book known to man;" What to Expect When You're Expecting", "What To Expect The First Year", and so on! I read them all! I had never been away from family or friends and was about to begin the adventure of a lifetime.
  We Left Texas when I was 7 months pregnant, with 3 suitcases each, our passports, orders in hand, and excitement to begin our journey in this foreign country I had only dreamed about! In that time before our firstborn, our sweet baby girl was to arrive we had to get settled, find a home, get our Italian driver's licenses, find me an OB, and get my husband checked into his new unit, and we did not know a soul. I was terrified, but I tried to hide it from my husband, as he knew me as this fearless Texas woman that knew how to get things done!
   I believe the goodbyes were the most difficult, saying goodbye to my mom, my brothers, and my best friend, not knowing when I would see them again. Knowing I would be a mother the next time they saw me, and that they would not be there to share that moment with my husband and me. I am very close to my family, especially since we lost my dad when I was 12. We learned very quickly that family is everything. Upon his passing, my dad was a bus driver for the Kennedale ISD, after a lifelong career as a pumper in the West Texas Oilfield.  My husband and I made this journey work though, we took a deep breath and knew it was just the two of us, and we had to learn to depend on each other. We also made fast friends in Italy, which quickly became family, as they were in the same position as us.
   We began all our tasks at hand, found a home, got my husband checked into his unit, found the OB, and then found out it would be another month or so before our household goods and the rest of our belongings would arrive from the United States. I was frazzled! We also had to negotiate with our landlords to get cabinets installed in the kitchen, yes there were no cabinets in most of the homes we looked at, and no air-conditioning either, or closets. We had to jump through quite a few hoops to make it to what we were accustomed to, just the little things. I was stressing, no baby crib, no baby clothes, nothing, it was all with our household goods! Our vehicle has also not arrived! We were fortunate, as we were obviously not the first to experience this. They have a "Lemon Lot" on the military installation where military members sell vehicles they purchased while living abroad and resell them for CHEAP! We purchased an Alfa Romero to get us by. There should be a handbook for families moving abroad, things you need to know that the military does not prepare you for!
   The military ended up supplying us with temporary furniture as it takes so long for your things to arrive in another country, a couch, a wardrobe, a bed, a kitchen table, things like that. Thank you, thank you! Our household items did arrive just before our baby girl was born, and our new friends helped us unpack some of our things, as I was ready to pop!
   Shortly after our home goods arrived I had my sweet baby girl in an Italian hospital; an amazing experience by the way! It was just my husband and I welcoming our sweet bundle of joy into this world, but it was a moment I will always cherish. She made me a mother, and it is my favorite role to date! She showed me that unconditional, OMG I would do anything for you kind of love my mom had told me about. I no longer cared that we were in a different country, that we still had boxes to unpack, that I missed home, and that I had so much to learn, I was a mom!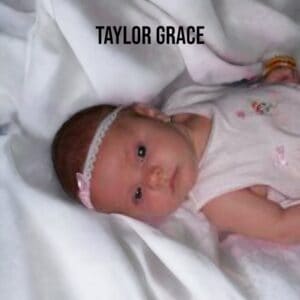 My husband deployed shortly after my daughter was born, and I would have to wait several months before bringing her home to introduce her to family and friends. My sweet angel and I would live abroad alone and figure out Italy for a few months while we waited for her passport to arrive. I believe we are all stronger than we give ourselves credit for when challenged to be. This would begin my life as a military spouse and mom. # Military life.
I hope you enjoyed this article as I plan to share my journey with you'll, the ups, the downs, the moves, medical turmoil, and the love I have experienced along this crazy life of mine. You can find out more about me, and see my artwork @ wwwdeannasdesignsandart.net
XOXO- Deanna