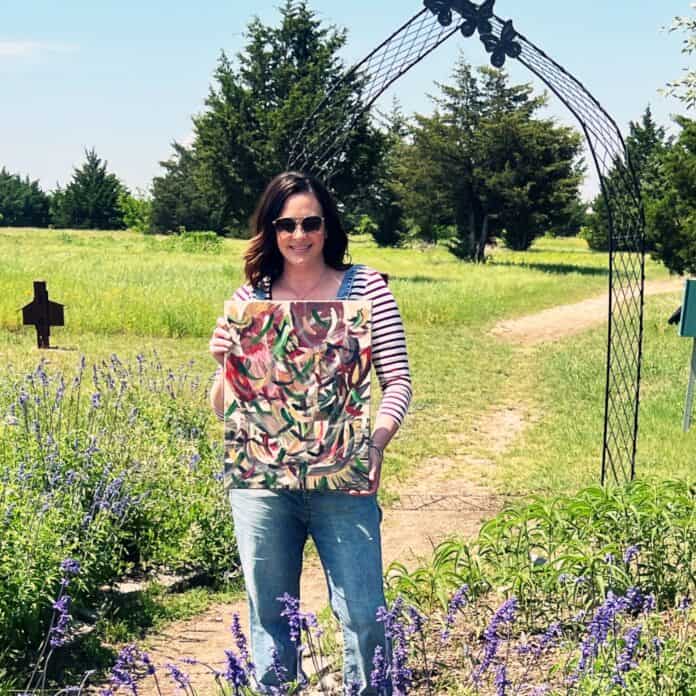 By Deanna Caroon
  This month is Ehlers-Danlos Syndrome awareness month, and I want to shed light on the many things we go through as a community living with an invisible disability! Most people think it is a syndrome of just stretchy skin and flexibility! There are 13 subtypes, and some can be very severe. Many people with EDS also suffer from other disabilities as well. So much more research needs to be done, and some amazing people are trying to do that for us, including the Ehlers-Danlos Society.
"The Ehlers-Danlos Society seeks to tackle a key issue facing those who have a type of EDS or HSD: lack of knowledgeable healthcare professionals. Through our programs and collaborations, we are helping to reach health professionals all over the world, arming them with the tools and knowledge to care for their patients."

The Ehlers-Danlos Society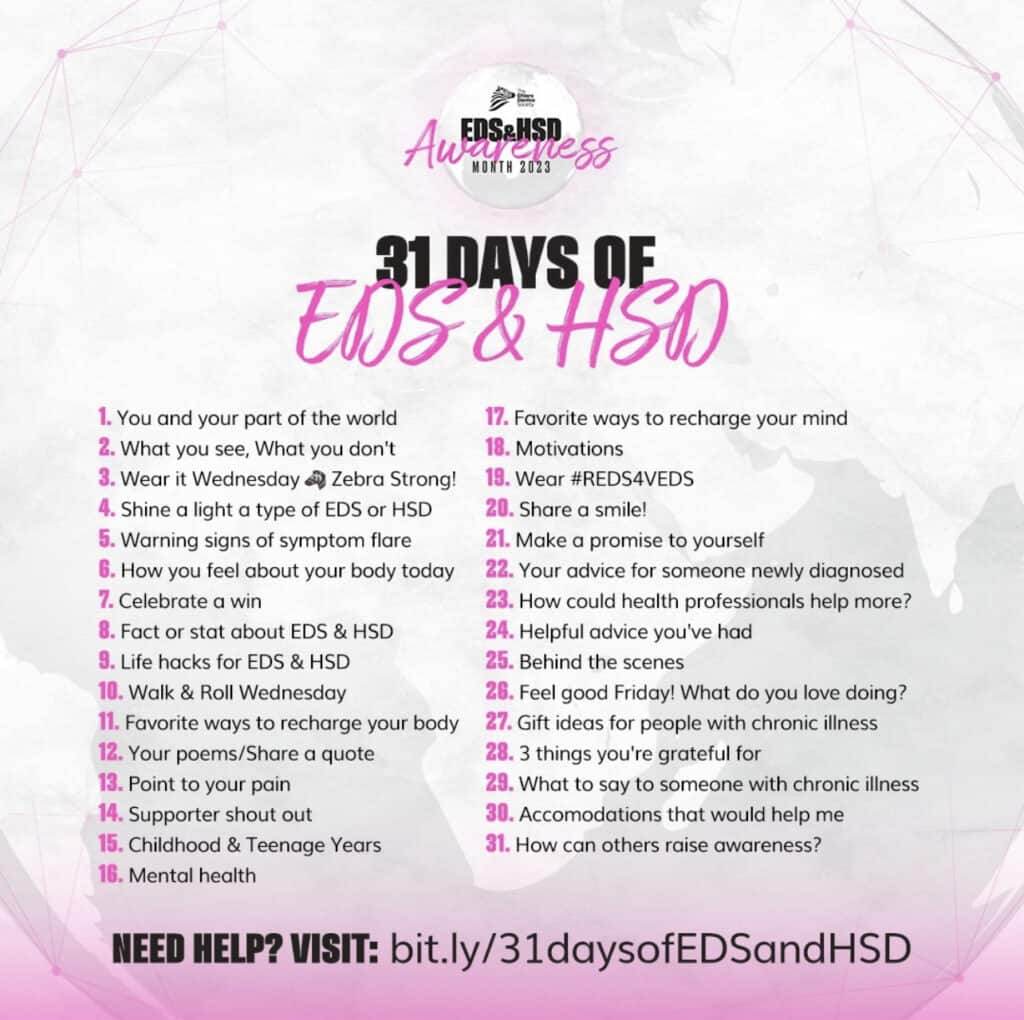 You can use the below links provided by the Ehlers-Danlos Society to find out more information about EDS and HSD.
https://www.ehlers-danlos.com/what-is-eds/
https://www.ehlers-danlos.com/what-is-hsd/
  Diagnosis can be extremely difficult, as the waiting list to get in with a geneticist can take years. According to my specialists, many physicians are uneducated on this condition, making it difficult to treat. I have had to fly all over the country for several surgeries and treatments, as a few of my conditions are extremely rare. These surgeries and treatments also have very long waiting lists as the doctors have told me they are overwhelmed with patients.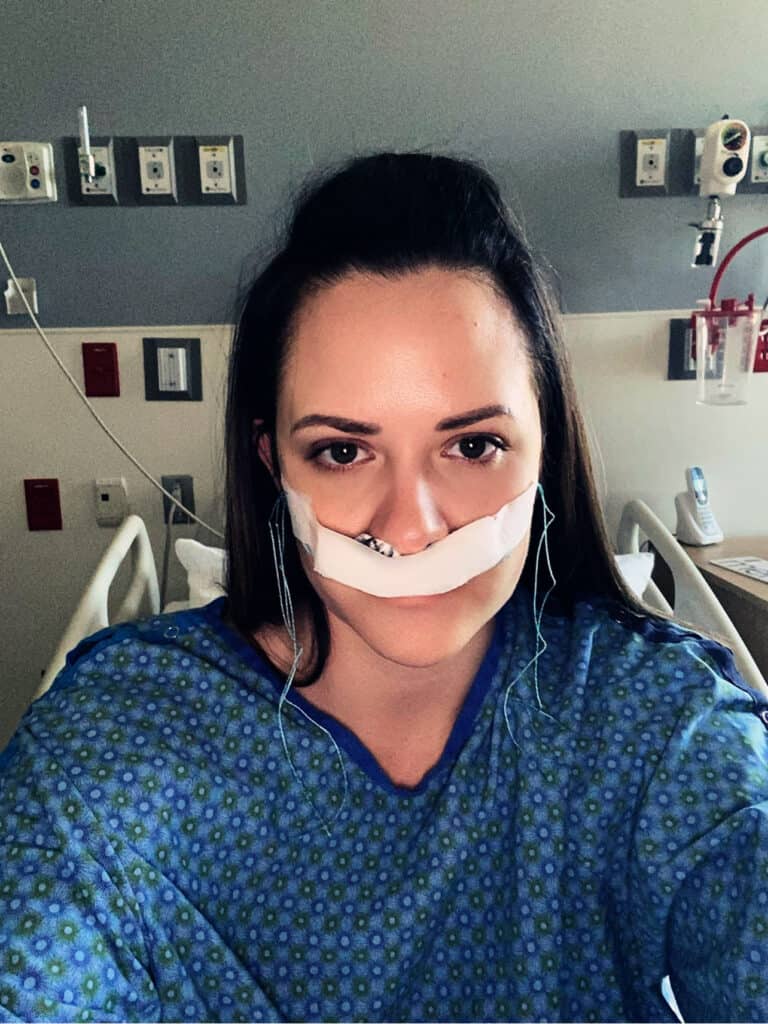 I read a quote that really touched me.
"To create one's own world takes courage."  By Georgia O'Keeffe.
  I feel as though I have had to do this since being diagnosed with my first invisible disability; IIH (Idiopathic Intracranial Hypertension). Everything that was normal in my world had to change, so my family and I have created a world that works for us. Art, painting, is one of those things that is included in that world! There is a possibility that I may lose my vision at some point, so I now try to take in all the beauty that I once took for granted. I now see the world through a different lens. I would honestly be lost without my paintbrush, and my laptop to add words to my paintings.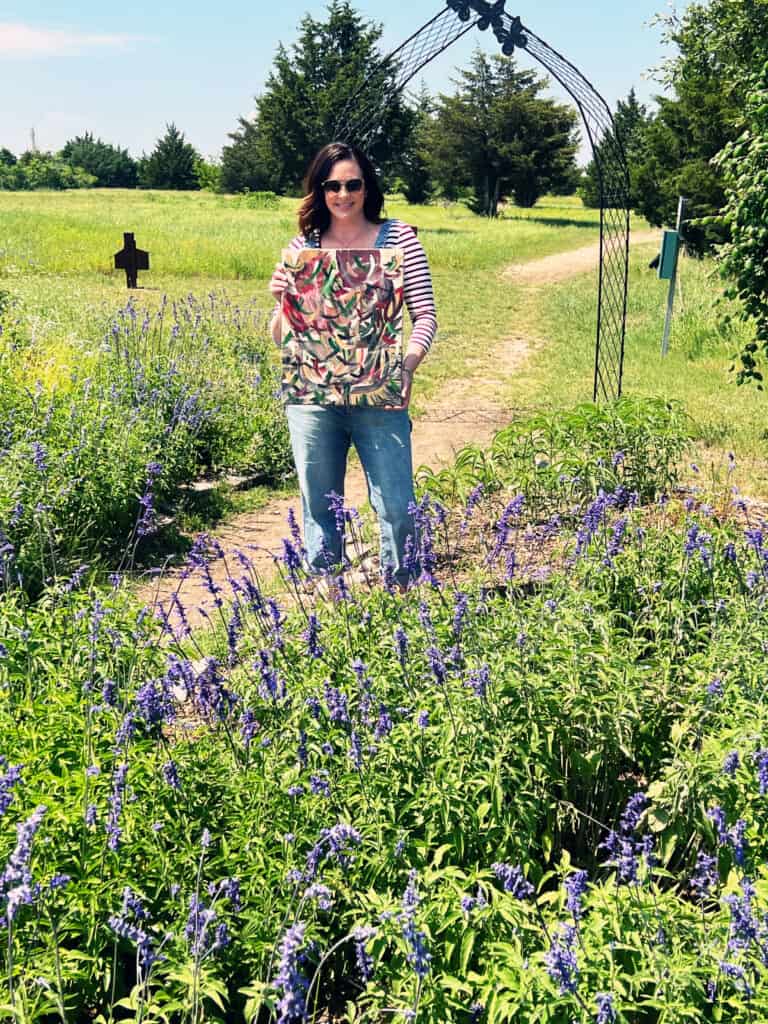 I began this painting with a beautiful Vase of flowers and then began thinking of my disabilities, and the layers my body has. The more I thought about them, the Ehlers-Danlos Syndrome, Eagles Syndrome, Pots, IIH, Spontaneous Cerebral Spinal Fluid Leaks, and Spinal Dyspraphism the more layers this painting began to have. From the outside, I appear as if nothing is wrong with me, I guess you could compare me to the beautiful vase of flowers, right? No one would ever know I am suffering from so many disabilities unless I tell them.
 I cannot tell you how many times I have parked in a handicapped parking spot when having a bad day and received a cross-look. I am sure they think … What could possibly be wrong with her! I try not to use it unless I am having a bad day, but it was given to me for a reason. I sometimes have trouble wrapping my head around that myself, so I try to have patience and grace with others.
 I have had to slow down a lot and cannot do many of the things I use to, but I can paint on my good days, and live through my paintings! It brings me joy, in a life that had to change so very much. These Invisible Disabilities these words, conditions, and labels at the end of my name, flipped my family's world upside down. I no longer travel for joy, just for treatments, I have many bad days where I am unable to get out of bed due to pressure in the brain, lack of fluid in my brain, or pain in my spine and body. I cannot determine when these bad days will hit me either. So, my family cannot plan events like we use to. I lose words now, simple words, so when I have a good day and have my words, I write! When I have a good moment and feel good, I spend time with my family or paint. I have also done a couple of art festivals, then had to lay in bed for days afterward because of the toll it took on my body. I love doing these things though so I will continue to push myself to have a life, my new life, the "World" we have built.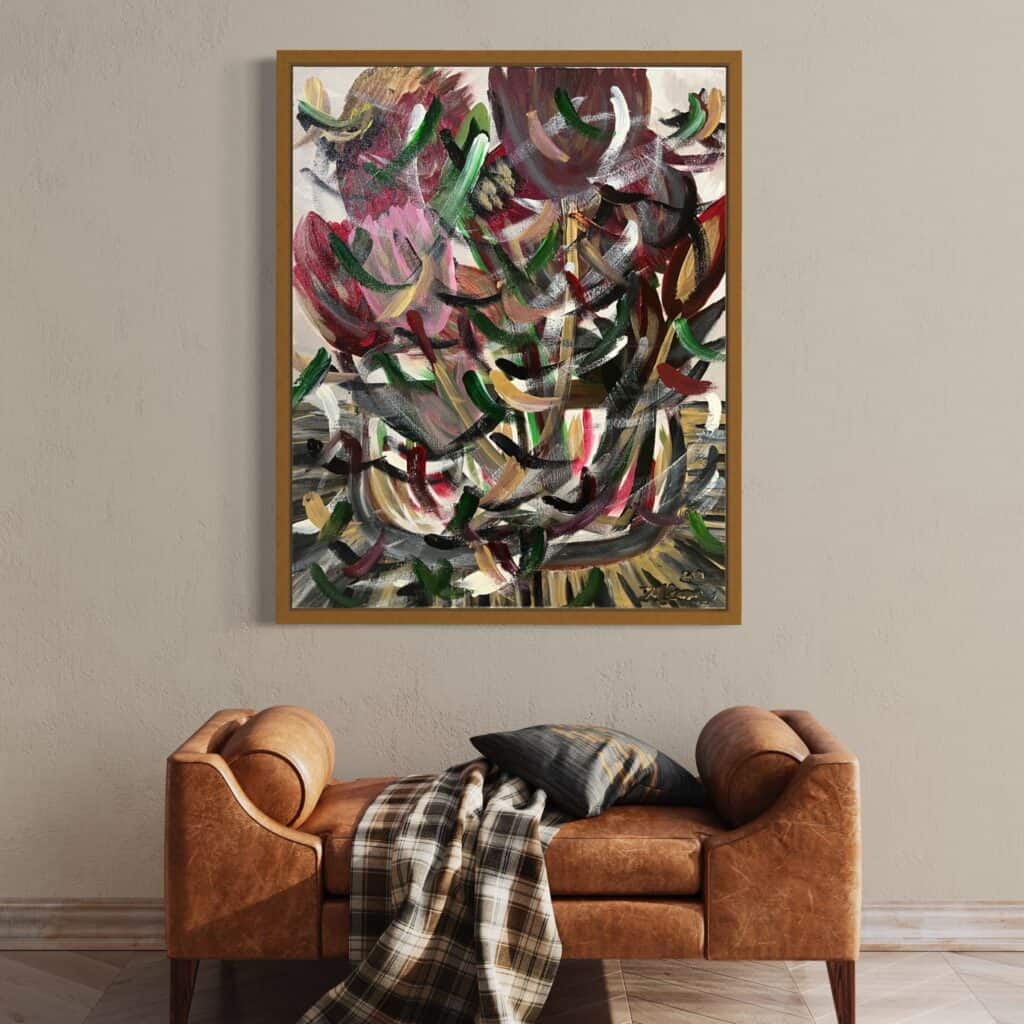 The last position I held was at a financial firm as a BOA, it was a level 9 office, and I loved how much responsibility I had! I could no longer work after being diagnosed with IIH, and everything else, so I was placed on short-term then long-term Disability. This was a hard pill to swallow for me! I, the one that was always labeled as my kid's Wonder Woman was now this disabled woman, that could no longer work, go to their events, or even make them dinner at that time. I would be on this for some time, and then the rug was yanked out from under me, when a random doctor reviewed my case and said, no she is not disabled. You did read all the disabilities I have, right? I have also had 2 stents placed in my brain, probably 20 Lumbar Punctures to remove fluid from my brain or for diagnostic testing, Liver Surgery, a Styloidectomy, and Ethmoidectomy, I mean I would be writing all day if I listed every procedure I have had! I also had 7 doctors, including a few world-renowned surgeons write letters saying I would be 100% disabled for the rest of my life. Go figure, still canceled, because one Dr. that worked for the insurance company said otherwise. I am still fighting for these benefits as we speak! So many of my fellow warriors go through the same scenarios, due to a lack of knowledge on what we have, a lack of interest in further education on our disabilities maybe. Who knows? I can say this though with certainty, my children have reassured me that I am and always will be their Wonder Woman!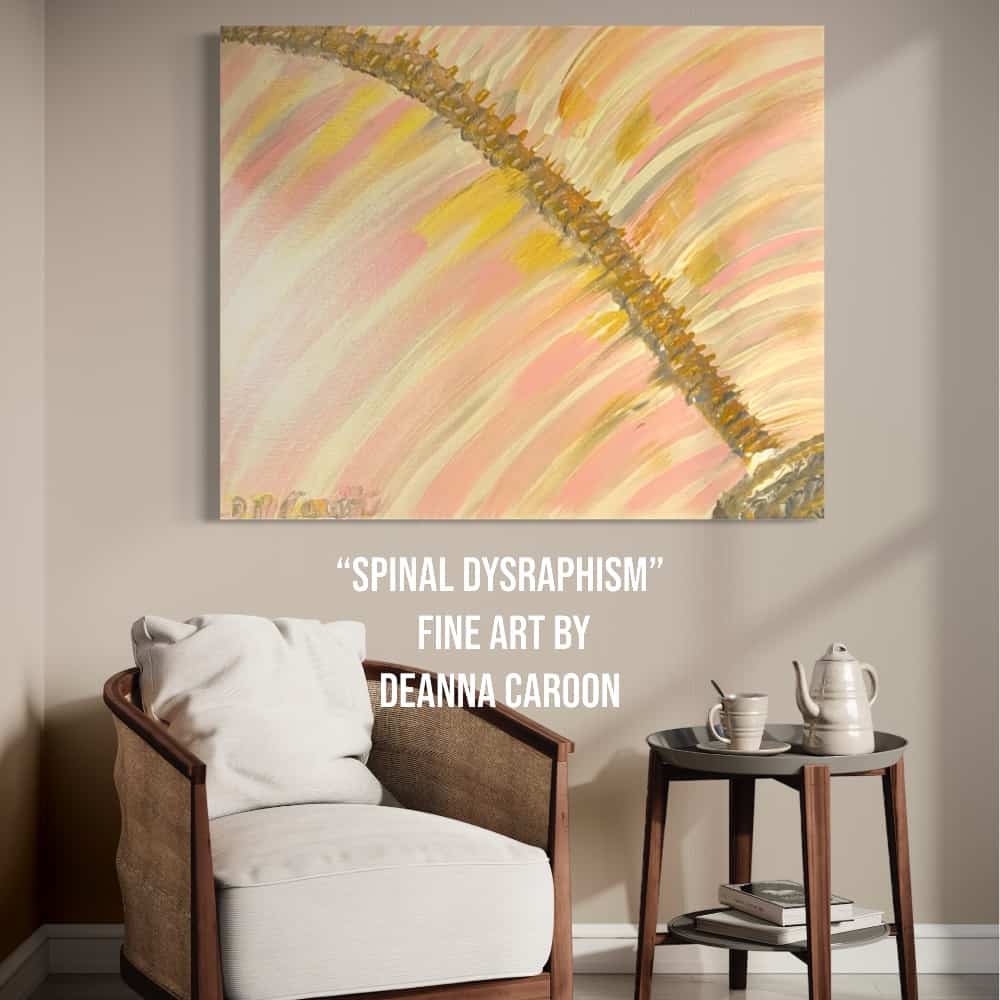 I recently chatted with a woman in the UK. We found each other on social media. She is suffering from a CSF Leak. She has gone through it! She has received 2 blood patches, and I believe a fibrin glue patch has blown out. I have been through similar. It is the worst pain imaginable. She has no help, no guidance from these physicians, and has a family to care for. This condition puts you down, I mean lying flat on the bed, cannot move, down. There are people suffering all around the world, and so few specialists to help. She said she would have to travel and pay over $35k to receive the help she needs. Our systems just must get better. We have broken the bank on my medical treatments. As a parent and a wife,  it makes you feel just awful! I feel like I have been taken away from my children, my family. What can you do though? I am still waiting to rebuild as I need additional procedures, but these things require travel and money.  A day in the life of invisible disability. Each day I wake up, I pray it will be a good day, and I continue my journey!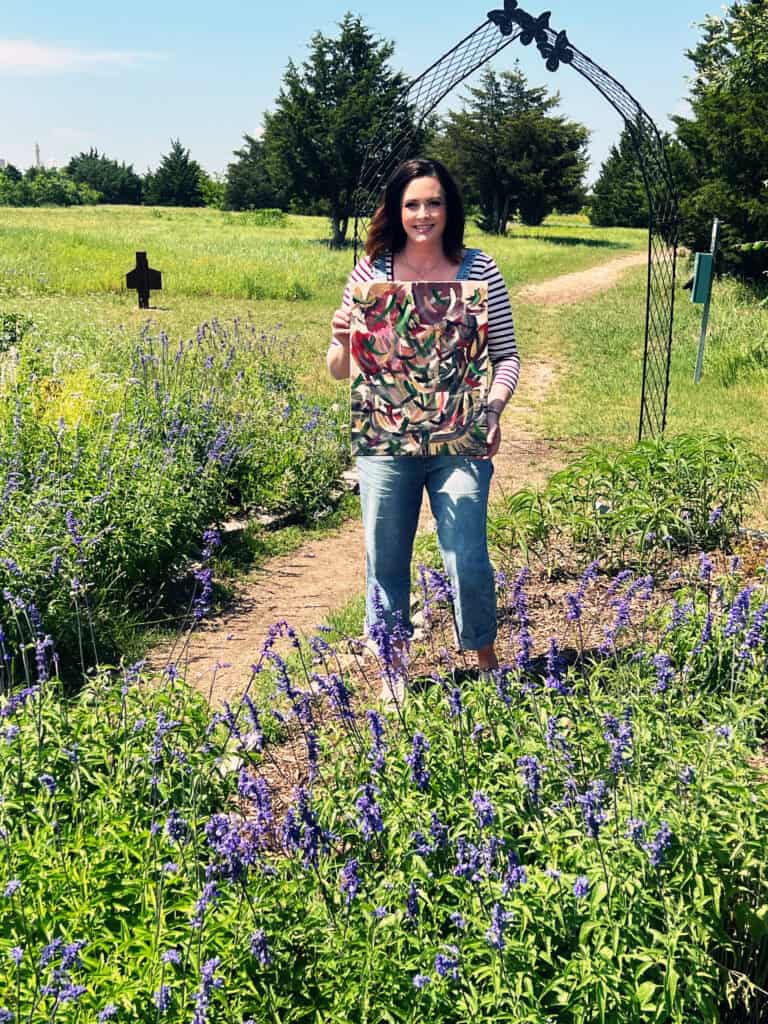 As for my painting, I have many paintings that I have never posted, just for me, my therapy, for my soul.  This painting though, had to be shared! I hope it sheds light on what many of my fellow warriors and I go through. The layers that are us. That's why I named it "The Invisible World" My hope this month or through this article is that I reach one person, or that one person learns about Ehlers-Danlos syndrome and some of the other Invisible Disabilities that have come along in my journey. And so many of my fellow warriors' journeys.  To my fellow amazing Zebra's out there I see you! As they say in our community "Sometimes when you hear hoofbeats, it really is a zebra."
Xo-Deanna
All Artwork and more information about the author can be found on the link below- 
https://deannasdesignsandart.myshopify.com/
Definitions and Resources-
A more severe form of the disorder, called vascular Ehlers-Danlos syndrome, can cause the walls of your blood vessels, intestines, or uterus to rupture. Because vascular Ehlers-Danlos syndrome can have serious potential complications in pregnancy, you may want to talk to a genetic counselor before starting a family.