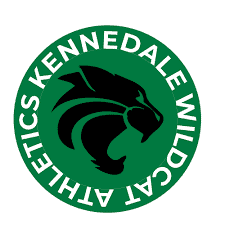 Kennedale ISD has established safety rules and security procedures for all KISD athletic events. These have been reviewed and updated.

The following will be in effect for the Homecoming Game this Friday night and any other athletic event held at a KISD campus.

* KISD athletic venues enforce a clear bag policy [see more below].
* Patrons who leave the venue will be required to purchase a ticket to re-enter.
* Persons who violate venue rules may be ejected without a refund.
* No loitering inside or outside.
* All children – eighth grade and below – must be accompanied by an adult.
* Signs must be positive, appropriate, promote the participants and not be unduly distracting or block the view of others.

PROHIBITED ITEMS
1. Alcoholic Beverages
2. Outside food or drink
3. Tobacco Products
4. Weapons of any kind
5. Animals, other than service animals
6. Coolers, ice chests, picnic baskets, glass containers
7. Gang clothing or symbols
8. Air Horns

CLEAR BAG POLICY

* Spectators may not enter the stadium with any bag that does not comply with the KISD clear bag policy.
* Staff and security personnel, at their sole discretion, may determine what constitutes a prohibited bag.
* All bags are subject to inspection.
* Persons who possess prohibited items or refuse to inspect bags and packages will not be permitted to enter the stadium.
KISD security staff along with the Kennedale Police will be present at the game on Friday night.
Read more about KISD Safety & Security