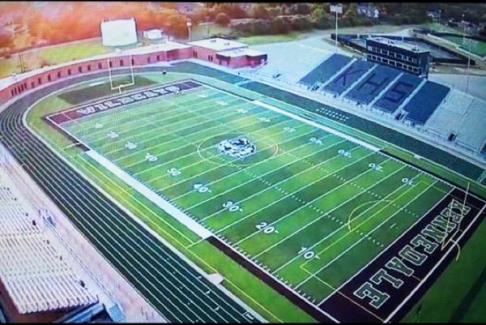 Last week Fort Worth Eastern Hills played Dallas Roosevelt in a non-district football game. It was stopped late in the 4th by a bench-clearing brawl on the field. Fans were reportedly jumping the fence in an apparent attempt to join the melee. Eastern Hills was ahead 35-12.
Players from both teams were ejected from the game. Officials did attempt to restart the game but fighting resumed and the game was called as both teams were ejected. Eastern Hills was given the win.
The UIL took prompt action afterward. According to the UIL rule book, "any player ejected from a contest is subject to an automatic penalty. … Ejected player misses the rest of the game in which they were ejected plus the first half of the following game." For both teams, this meant that their varsity players would not be able to play the first half, only sub-varsity players.
Both Forth Worth ISD and Dallas ISD have since announced the forfeiture of those next games. For the Eastern Hills Highlanders, it was Kennedale who was scheduled as their next opponent on September 23. Both Kennedale and Eastern Hills have this Friday as a scheduled off week. According to the rules for the game "not to be," the Wildcats get a 15-0 win over the Highlanders. Kennedale will move to 2-2 for the season.
Update: Roosevelt HS reconsidered and played Italy this week using their JV in the first half of play. Italy won the game 49-12. This was the first win of the season for Italy with a 1-3 record. Roosevelt fell to 0-4
Head Coach Richard Barrett is actively searching for a replacement game next week. He has no wish to have two dead weeks so early in the season though odds are against him.
Last week Kennedale lost to Denison in a heartbreaker overtime loss 35-28. Kennedale will play at home against the Castleberry Lions in district play on September 30.