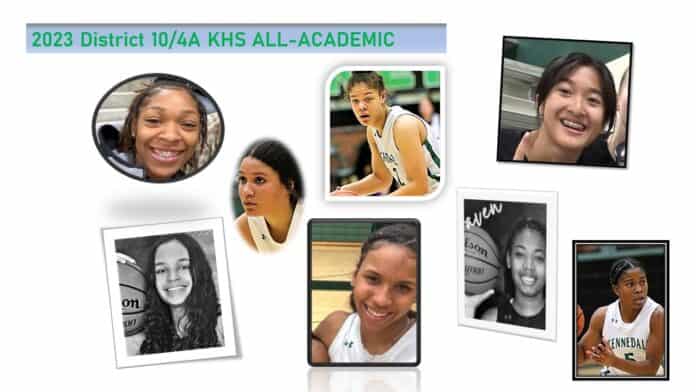 Over the weekend Lady Kat bball tweeted "Congrats to these [Kenndale High School] Lady Kats for not only performing on the court but also in the classroom!!
Morgan Applewhite (Jr)
Jayla Jackson-Allen (Jr)
Kenzie Jackson (So)
Reagan Jackson (Sr)
Thi Pho (Fr)
Ashlyn Riley (Fr)
Haven Varrett (Jr)
Lexi Zamora (Fr)
District MVP Reagan Jackson was also named to the 4A All-State Academic team. For this honor, reserved to senior players only, the student-athlete must have a 92+ grade average qualify.
For All-District honors, the student-athlete must have a 90+ average in their classroom work.