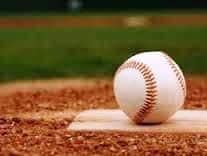 With just three games left in district play, the Kennedale Cats were hoping to secure the top spot in District 10-4A after a strong performance three days earlier when they had defeated Godley 5-1 at home. Godley playing on their home field was having none of it.
The Godley Wildcats came into the game Friday night at 6-1 as did Kennedale. Tied for first in the district standings, a win for the K-Cats would give them the edge in the standings and top seeding for the upcoming UIL Championship Playoffs.
Weather interfered with the game Friday night causing a delay but eventually, the game was completed with Kennedale losing 7-2.
Game story …
1st INNING – The game started out well for Kennedale as it did in the first game of the home-and-away series. The K-Cats with two triples scored twice stranding one in the 1st while Godley went 3 & out. Score: 2-0 Kennedale
2nd INNING – Kennedale went 3 & out while Godley countered in the bottom with a single run and stranding one. Score: 2-1 Kennedale
3rd INNING – No one scored in this inning with Kennedale stranding one and Godley stranding none. Score: 2-1 Kennedale
4th INNING – Kennedale was out in 4 leaving one while Godley tied it up with an assisted by a triple, leaving one. Score: 2-2 tied
5th INNING – Godley broke it open after Kennedale went out in 4 with a single and stranding one. while Godley put five runners across after facing a two-out count with a triple, 3 singles, and 2 doubles, stranding one. Score: 7-2 Godley
6th INNING – Kennedale was out in four, stranding one while Godley was out in five leaving the bases loaded. Score: 7-2 Godley
7th INNING – Kennedale was out in five stranding 2. Final Score: 7-2.
Kennedale players had 7 hits with 2 hits by Nevyn Johnson along with hits by Kelsen Martin, Hayden Swenson, Ryan Dembroski, Dylan Harrison, and Addison Jamie. Johnson and Swenson had a triple. Addison Jamie took the loss for the game allowing 11 hits, throwing 60 pitches with 40 strikes, and walking none.
District standings and remaining games …
Godley leads the district at 7-1, 23-3-1 while Kennedale falls to 6-2, 14-7-2.
The Cats now have to rebound to keep their #2 district standing by taking on Life Waxahachie who are also now 6-2 with an overall record of 15-10. Life is coming off wins over Hillsboro 4-1 and 4-1.
The Life vs Kennedale series opens with the Cats visiting Life Waxahachie this coming Tuesday (4/18/2023) for an early game set for 4 pm. Kennedale will come home to complete the series Friday (4/21/2023) at 7 pm.
The two-game series between Kennedale and Life should determine the 2nd and 3rd spot while Hillsboro holds on to the #4 spot in the district standing at 3-5, 10-10. Hillsboro still has to play Alvarado in a two-game series. Alvarado is 2-6, 8-15, and coming off wins over Venus 13-0 & 14-0.
Godley has only a two-game series with Venus remaining. Venus has not won a district game and has only one win for the year.
On Saturday, April 22, 2023, the Kennedale Wildcats are scheduled to wrap up the regular season with a non-district home game against 5A Azle HS (17-6, 5-3). Game time is set for 11:30 am Saturday (4/22/2023).
Information for this article came primarily from the GameChanger mobile app.