This memory brought to you by:
Kennedale Historical Society.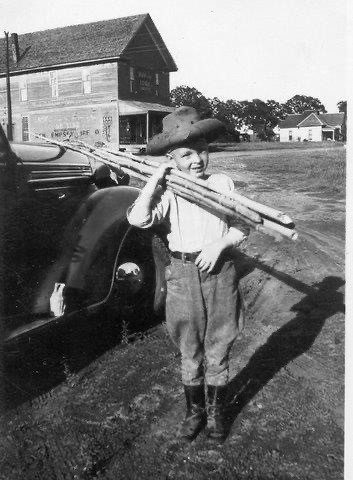 Life long Kennedale resident, Ben Middleton going to Williamson's Feed Store to buy fishing worms! The feed store was located on the bottom floor of the building behind him. The 2nd floor was the home of the Odd Fellows Lodge and the Rebecca's Fraternal Order of the Odd Fellows. This two story building was bought by Mr. Glen Williamson, and moved here (corner of Municipal & Broadway) from a few blocks away, where it served many years as Kennedale's first School house. The two story Red Brick building took it's place. Photo made around 1939.