by Gram Slatterly and Nate Raymond, Reuters
The U.S. Justice Department has asked the Supreme Court to allow a federal law stand that makes it a crime for people under domestic violence restraining orders to own firearms.
In February, a three-judge panel of the 5th U.S. Circuit Court of Appeals in New Orleans declared that the ban was unconstitutional, saying it violated the Second Amendment to the U.S. Constitution, which protects the right to bear arms. It was the latest victory for gun rights advocates since a Supreme Court ruling last June granting a broad right for people to carry firearms outside the home.
The Supreme Court ruling announced a new test for assessing firearms laws, saying restrictions must be "consistent with this nation's historical tradition of firearm regulation," and not simply advance an important government interest.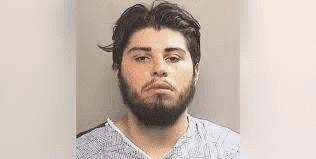 In its decision, the 5th Circuit panel, which was comprised of three Republican-appointed judges, threw out the guilty plea and six-year prison sentence for Zackey Rahimi, who admitted to possessing guns found in his Kennedale, Texas, home after prosecutors said he participated in five shootings in Dec. 2020 and Jan. 2021.
Rahimi had been under a restraining order since Feb. 2020, following his alleged assault of a former girlfriend. Arlington authorities reportedly had him connected to nine separate crimes including a road rage incident where he was accused of shooting at a Tarrant County Constable.
Read the complete article here.