J.D. Coffey, KHS Class of 2021, was a four-year starter for the Wildcats in the defensive backfield who became an All-American 2nd Team (MaxPreps). He graduated earlier from Kennedale High School to enroll at UT after he was signed.
For the Longhorns, he played in 12 games during his freshman and sophomore years but in December 2022 he announced that he was entering the NCAA transfer portal.
On January 18, 2023, San Diego State University announced his signing. "San Diego adds more depth to its defense with the addition of junior JD Coffey, who looks for expanded playing time after limited role with Longhorns," San Diego State Aztec Football.
Coffey has two years left of eligibility …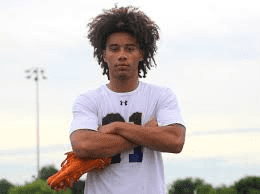 A 6'0, 189-pounder, Coffey was a consensus four-star prospect ranked as the No. 161 player nationally and the No. 7 safety in the 2021 recruiting class, according to the 247Sports Composite rankings. Coffey committed to the Longhorns in the summer of 2020 over 31 other offers, including Florida, LSU, Michigan, Notre Dame, Oklahoma State, Oregon, and Penn State, among others.
While at Kennedale, Coffey totaled 313 tackles, 28 tackles for loss, 19 interceptions, 25 pass breakups, and 10 touchdowns.
Not the first Wildcat to play for the Aztecs …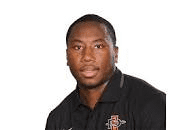 Juwan Washington, also a former Wildcat standout from the Class of 2015, played four years for SDSU as a running back. Washington's standout year was in 2018 when he was one-yard shy of 1000, averaging 5 yards per carry and getting 10 TDs for the Aztecs. According to SDSU, Washington finished his career ranked seventh all-time at SDSU in all-purpose yards (4,000) and kick return yards (1,017), ninth in rushing yards (2,699), rushing touchdowns (25) and overall touchdowns (31), and tied for 10th in kick returns (43) plus he seven career 100-yard rushing yards games. See details.
While at Kennedale High School, Washington in three years as a starter for the Cats accumulated 5,139 yards, averaging 9.5 per carry and had five 300+ yard games. In his senior year, he scored 39 TDs and ran for 2,695 yards. His senior year the Wildcats became the first team with a 10-0 regular season record before finishing at 12-1. Tim Stout's 1996 team held the record at 11-1-1 until then.
Washington recently played for the Tampa Bay Bandits of the USFL, a national professional football team. But Tampa Bay has recently made plans for a reorganization and a move to Memphis, Tennessee where they will become the Showboats. Washington will not be a part of the move according to the Bandits/Showboats.